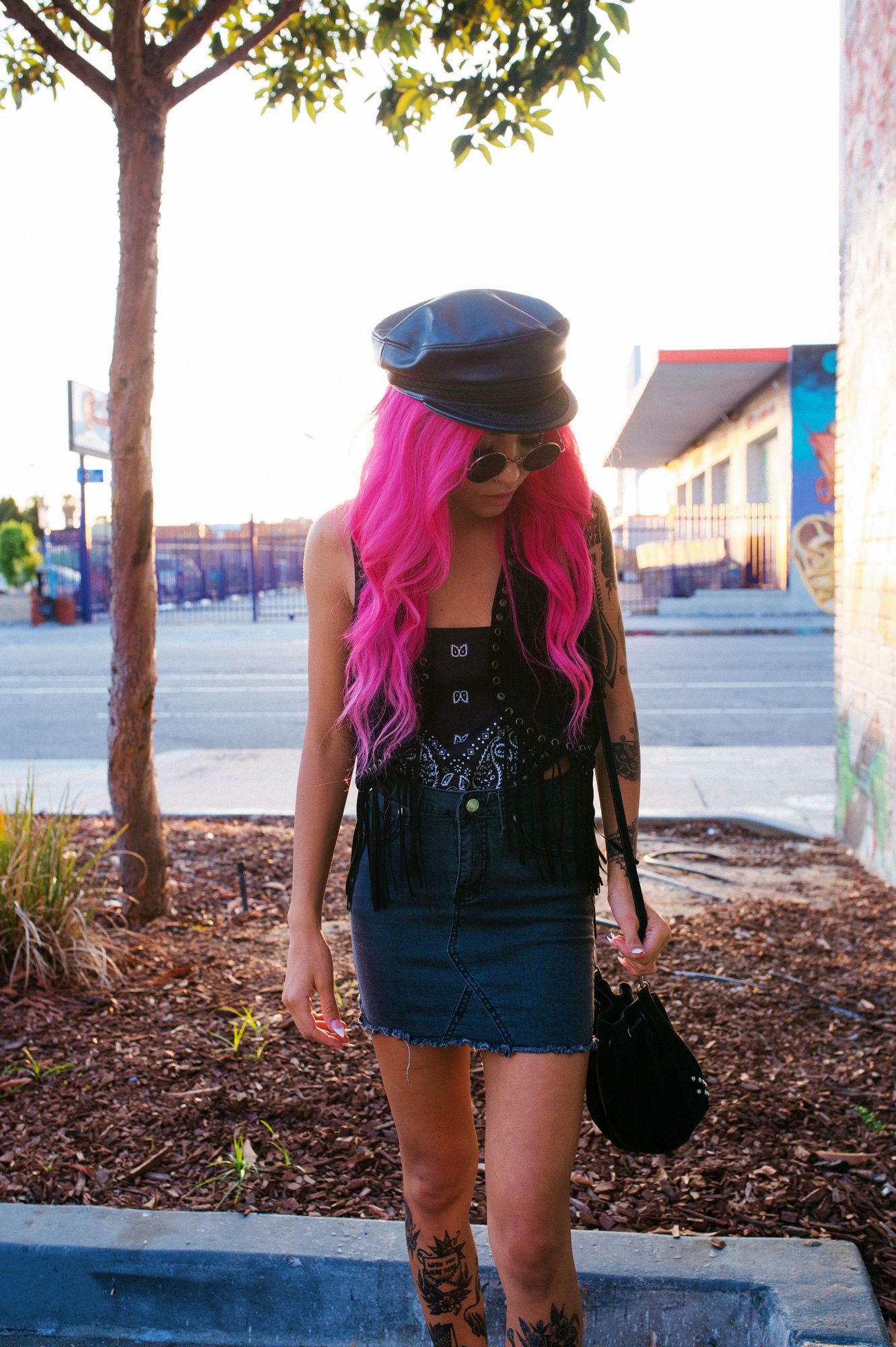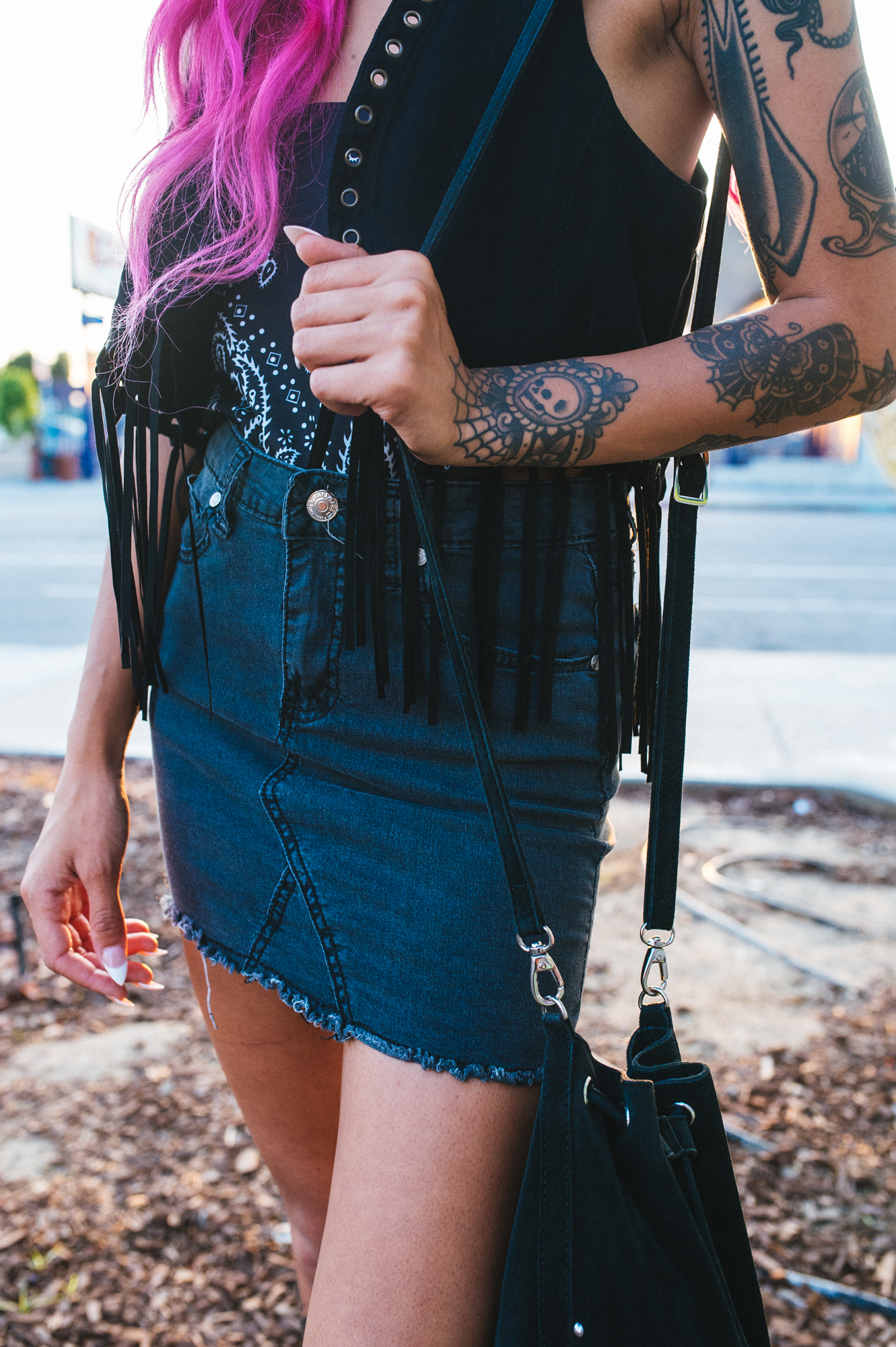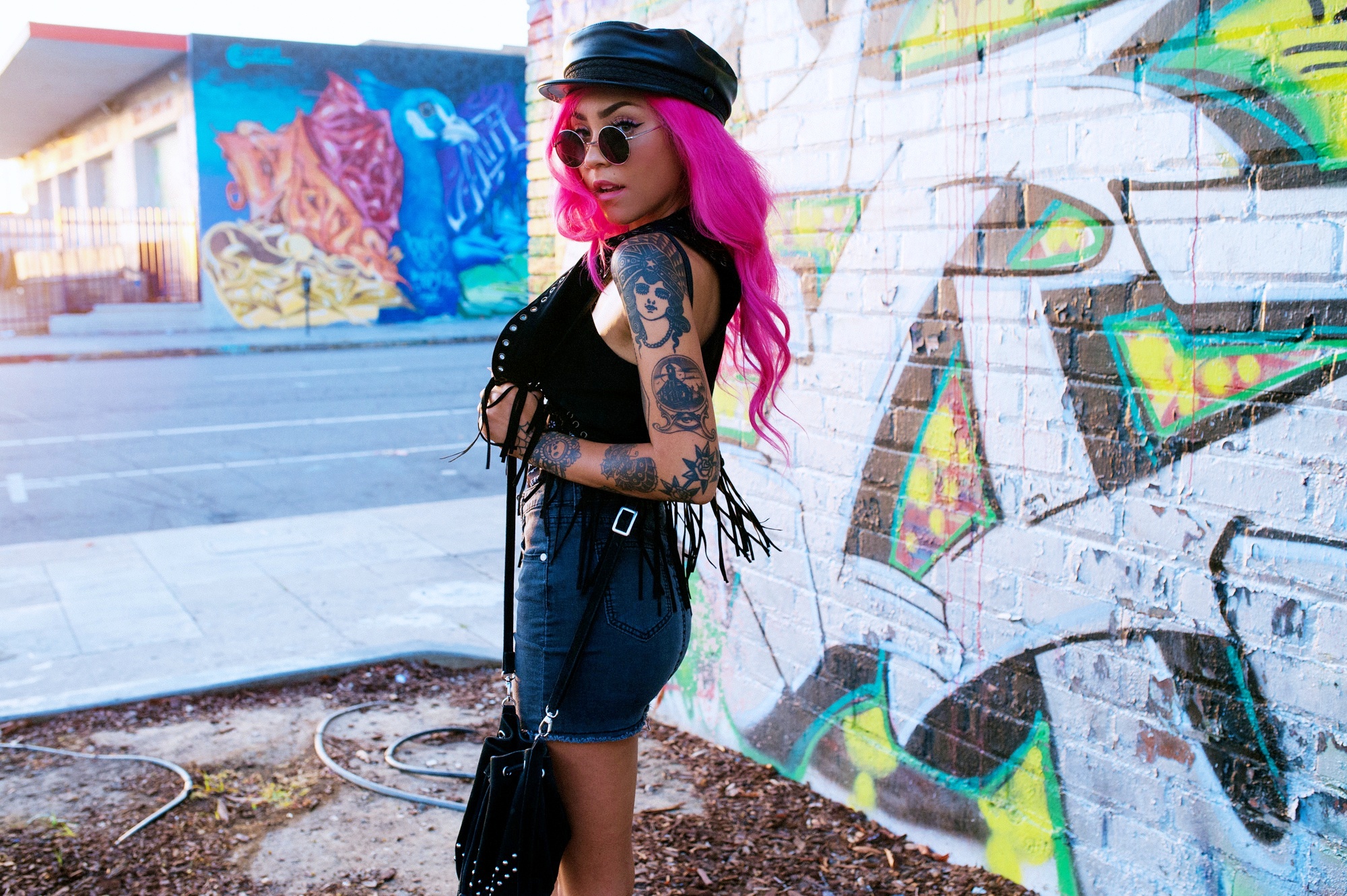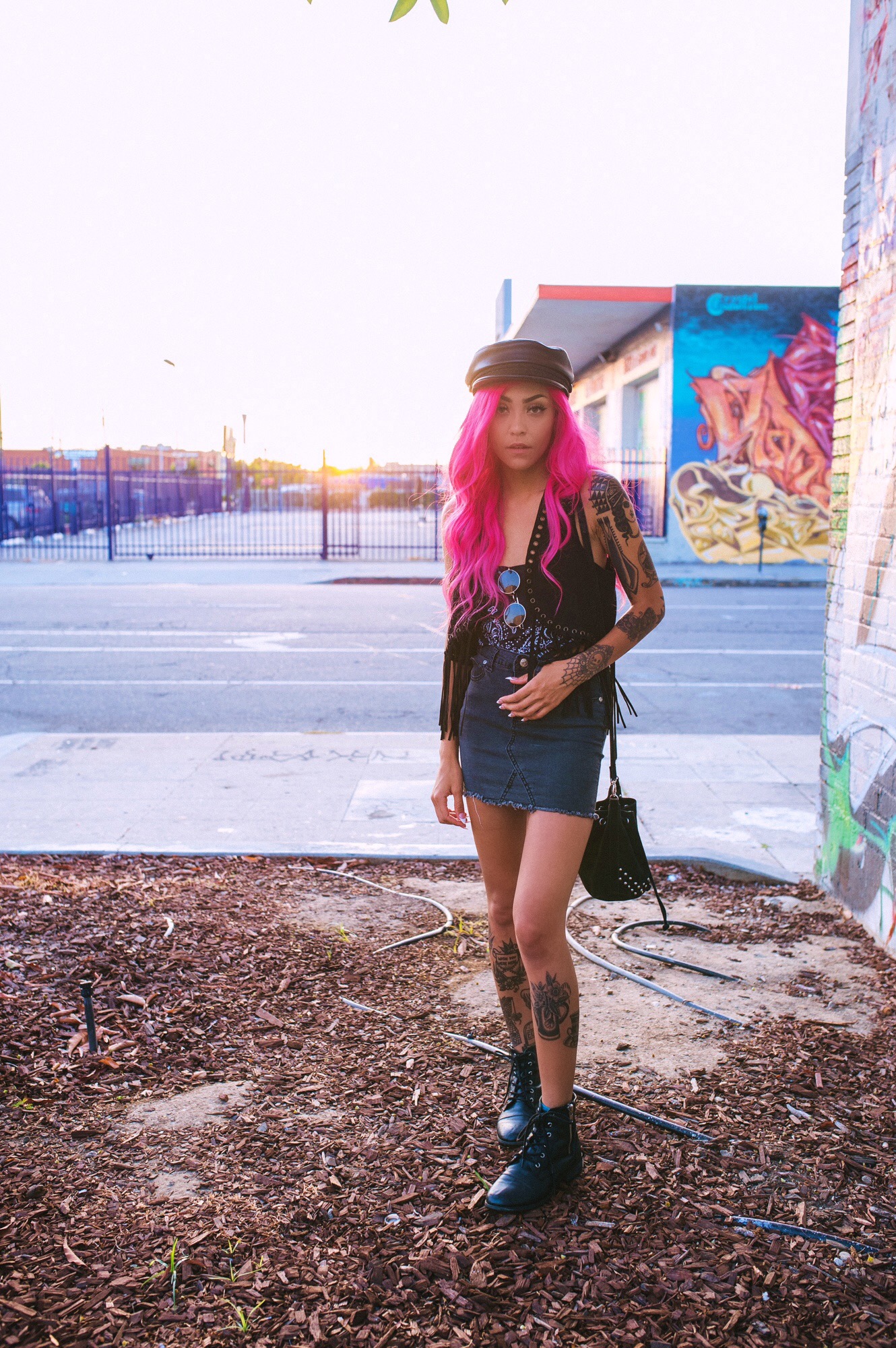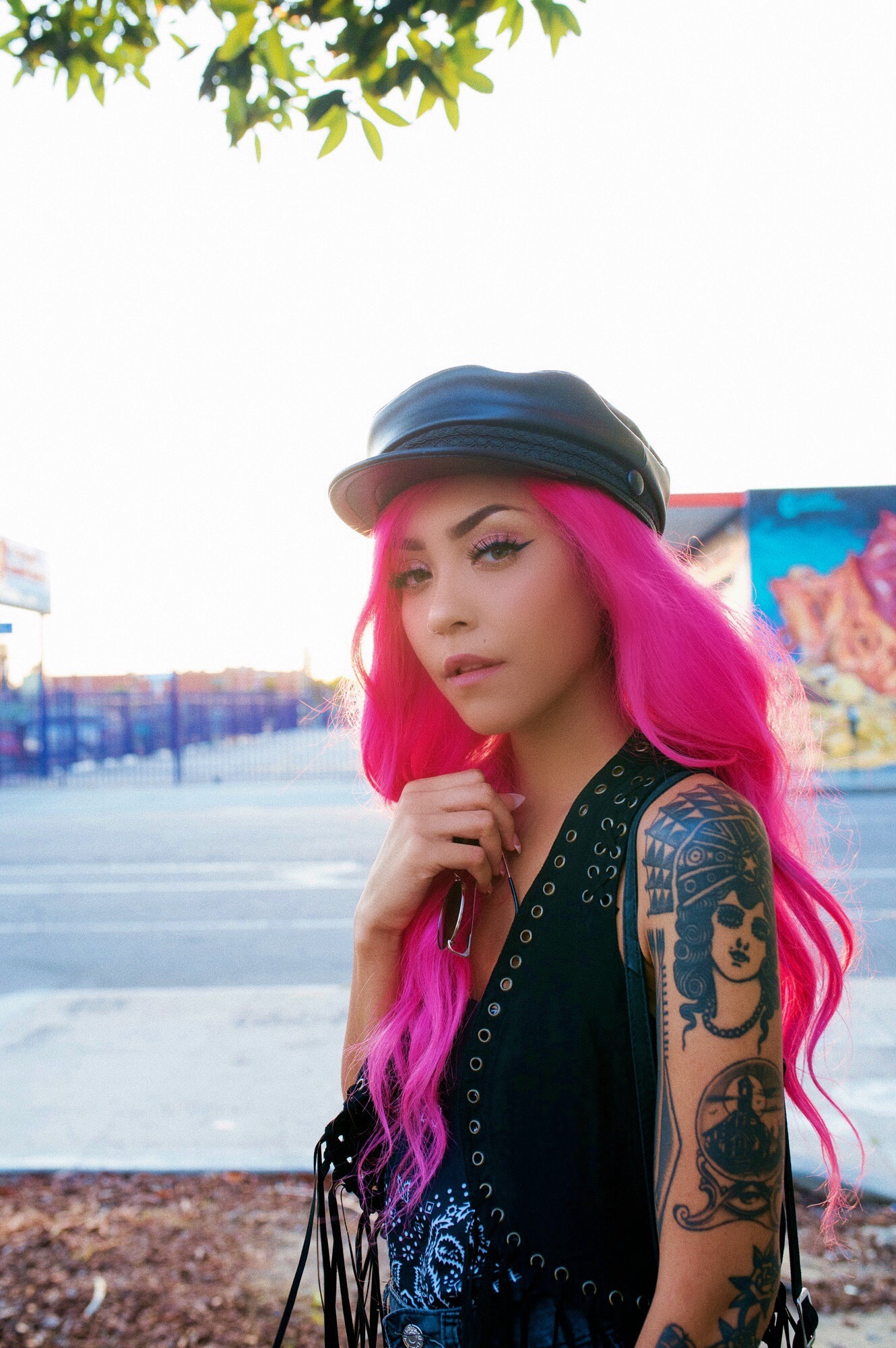 Top – Shein
Vest – Iguana Vintage Clothing
Skirt-Amazon
Boots- I don't remember!
Hat – American Vintage
Going back to my roots with the all black outfit in this look. To be honest, I miss having long black hair to coordinate the entirety of my usual all black style! My pink hair has definitely been fun but summer is winding down and I also want to. My birthday is in a few days and because of the age I'm turning, I'm not excited. I feel like this birthday age is probably going to be one that starts the decline of my excitement for future birthdays. Haha!  Anywho, whenever I purchased this hat I never thought in a million years I would like the way it looked on me! Whenever I wear wigs or have extensions in, hats are one of my favorite accessories to add into looks. I'm normally limited and can't wear them with my natural curly hair. So, I was super excited to find that this fiddler's cap fit perfectly on my head.
If I had to describe this look, it'd be a mixture of boho and rock n roll. It's strange how different both aspects of those styles are and yet they still work so well together. Whenever we imagine Bohemian styles, we probably think of patterns, flowy skirts, and tons of color. This outfit lacks the color, but does have the classic bandana print paired with a suede bag. Those details plus the 60's sunglasses and fringe vest are what make the outfit eclectic when paired together. This outfit is interchangeable and could be worn on a dinner date or to a music concert! I hope you all have a good summer.
xoxo,
Raven
SaveSave
SaveSave
SaveSave
SaveSaveSaveSave