My First Time
Originally I was planning to go to Austin City Limits in Texas because the line up seems amazing. Not only that, its just honestly not that expensive for a 3 day festival. The tickets range around $275 and has a ton of big name artists like The Cure, GunsNRoses, Cardi B, Meg The Stallion, and more! So, I was heavily debating on whether I wanted to go that. During this 'should I spend the money' thinking time, I saw that The Cure was also playing in Pasadena, California but in August rather than October when Austin City Limits is happening… Hmm
The Pasadena Daydream Festival was only 1 day, priced at $170 and only had 3 bands I really wanted to see. Instead of blowing over $1,000 just to go to a 3 day fest in another state, I opted for the Daydream Festival. I mainly just wanted to see The Cure for the first time ever in my life! Let me just say, I definitely got my money's worth though because The Cure played a 2.5 hour set. They didn't slow down once and neither did my dancing, singing, or tears. Lol!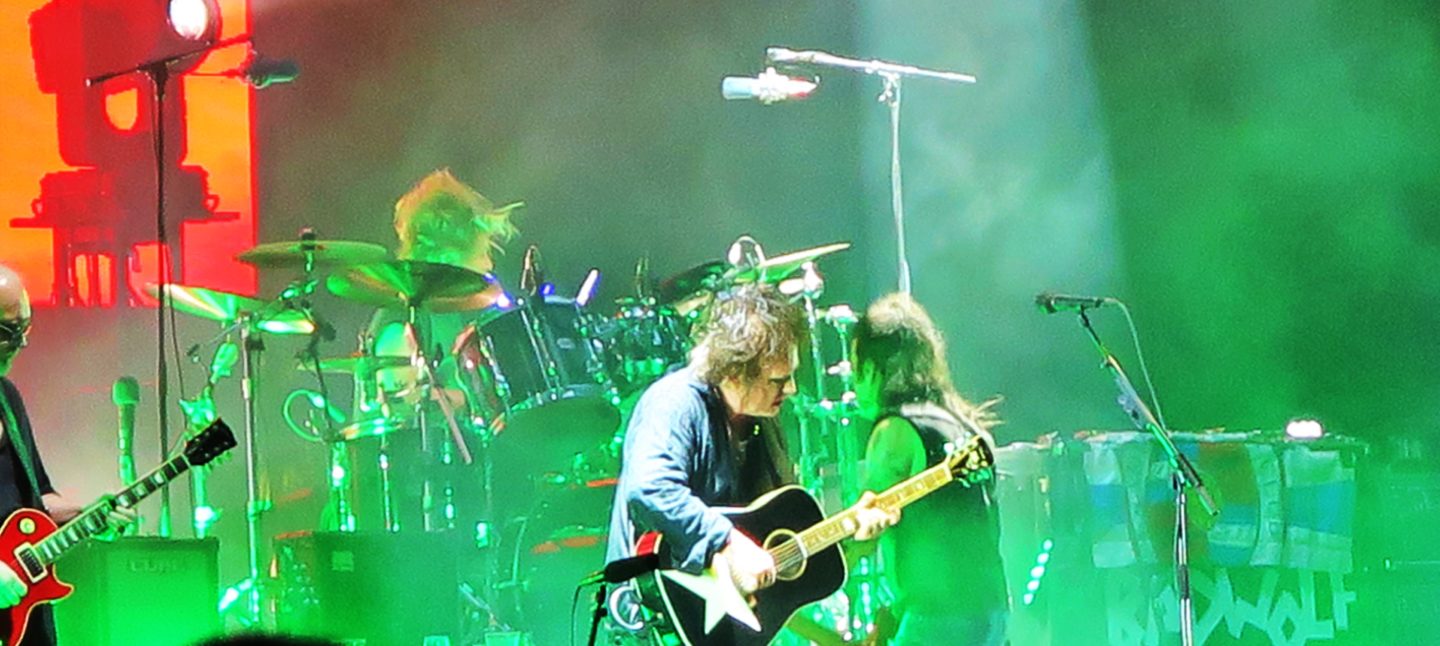 Festival Lover
When it comes to attending a festival my inner child comes out and, I'm able to easily allow myself to have a good time. Going to festivals and seeing bands perform live is one of my favorite things to do because of how intimate and eclectic the experience is each time. You get to be surrounded by people who are into the same weird stuff as you, make friends, drink outside, and most importantly just live!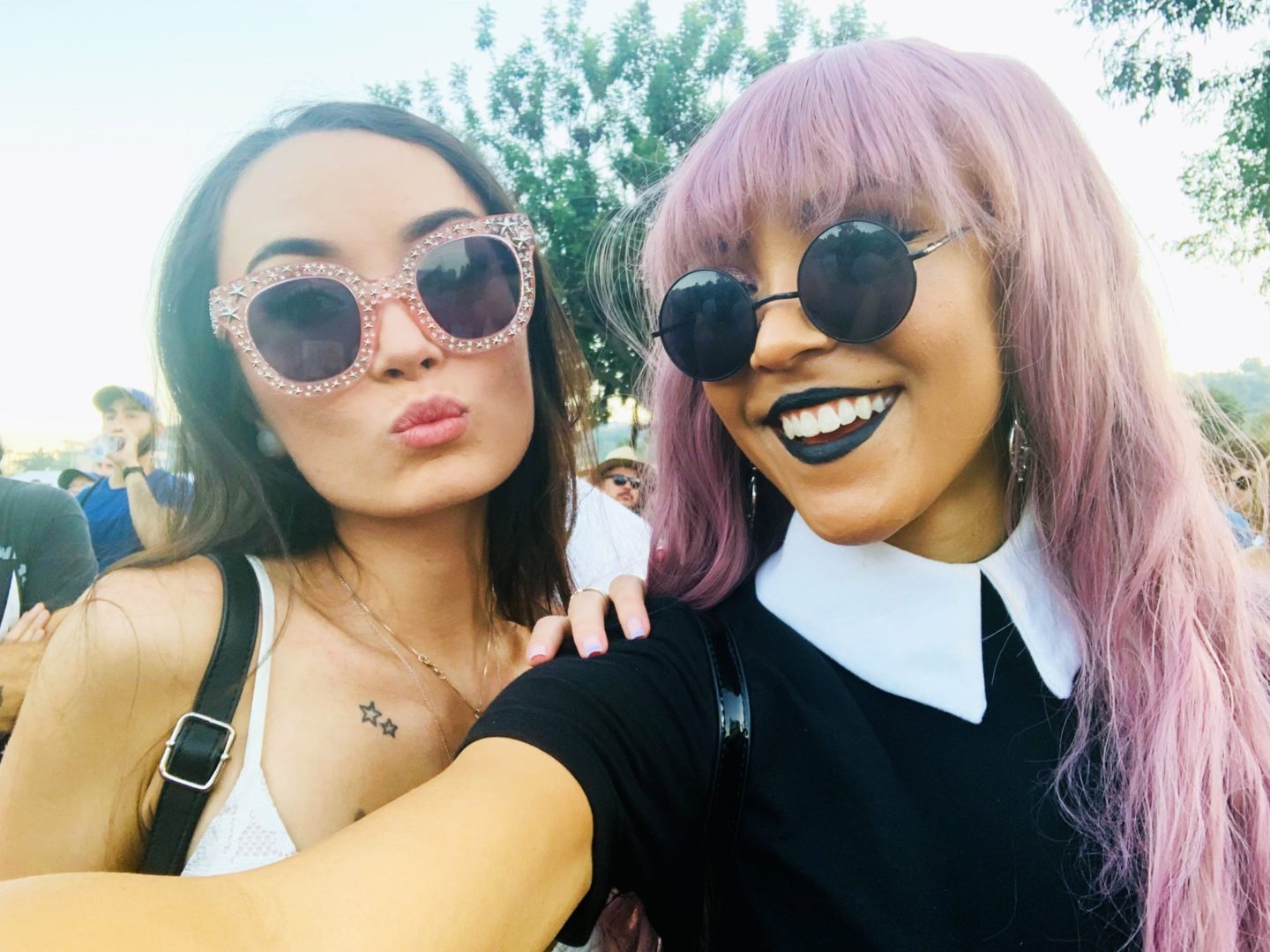 It's also extremely fun for those who love festival fashion. For some fashion/style is not important but being the Leo sun I am, I have to express myself outwardly or I'll feel caged. Style is something I'm aware of is a privilege and I'm very lucky to be able to live the life I do. I don't ever want to seem like I'm shoving materialism down your throats.. it's just something I genuinely enjoy when it comes to self expression. No judgement if it's not your cup of tea! For this particular festival, I opted for platforms although the venue was held on a grassy knoll. It wasn't extremely comfortable and I did fall at least once. NO REGRETS THO!!!!
Daydreaming in Pasadena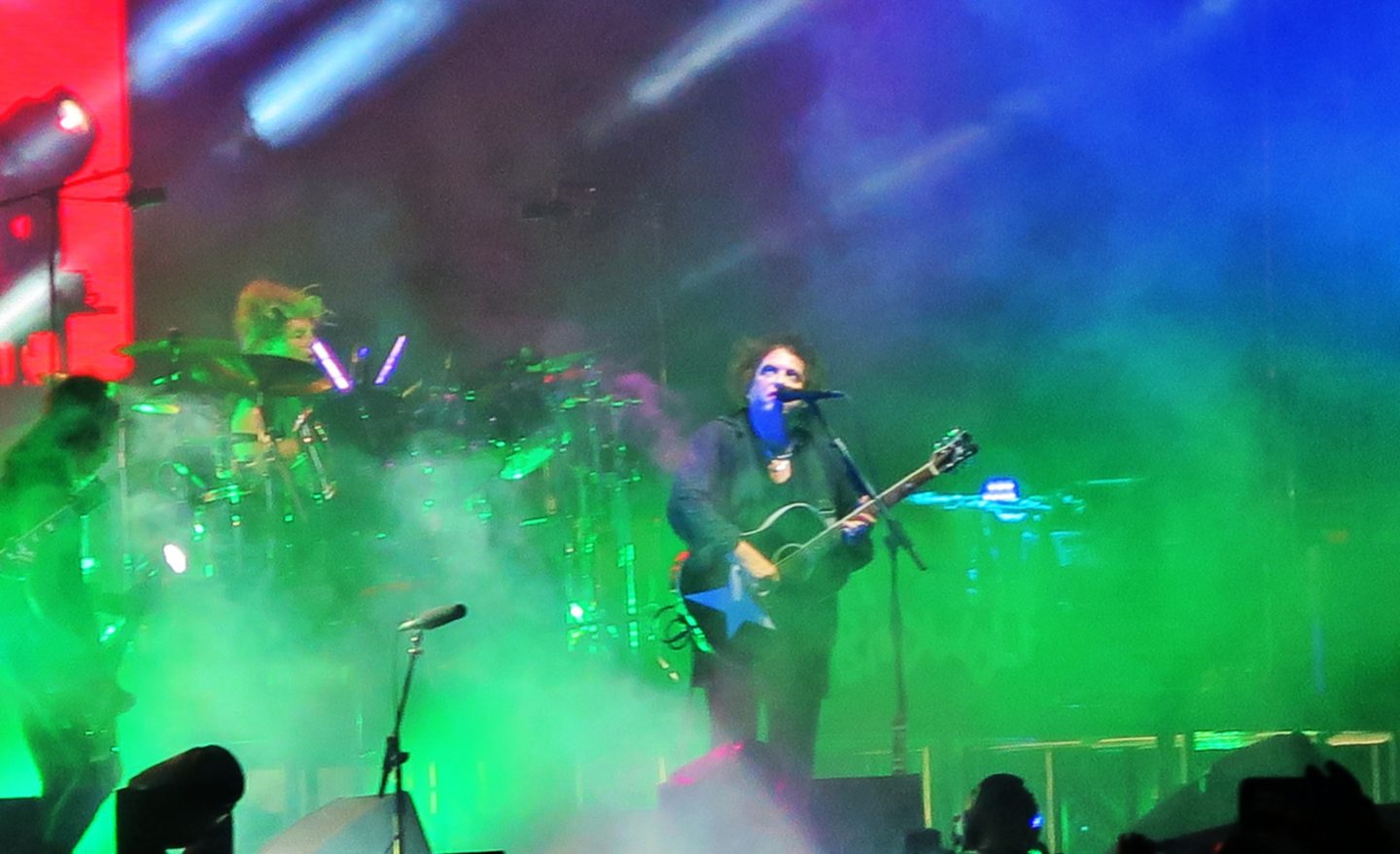 Overall I'd say the festival was a pleasant experience. It was extremely chill in the sense people could bring lawn chairs, their kids, and blankets to lay on while listening to music. I kept saying to Angela how cool it would be as a kid to say you were like 8 years old at a Cure concert.
Robert Smith seems to be extremely passionate about his work even after 40 years! It was as if I was seeing them in their 20's and everything was brand new. The Cure's music is something that's deeply resonated with me for the small amount of time I've been on this earth. My heart feels more full hearing and seeing them play live. This was such a monumental concert for me because I have a feeling I won't get to see The Cure ever play again due to their residency in England and their age. At the very least, The Cure has been marked off my list of bands to see before I die! I'll always remember this festival as something extremely special in my heart.
Love & Light
Raven