DISCLAIMER: These albums debuted in 2017 and I found myself listening to them repetitively throughout the year. In other words, "my most played" albums. There are several albums that didn't make the list but I've listed some honorable mentions towards the end of the post. While listening to my Top 10 Albums playlist, browse this post to discover why they were my fave. The list ranks from #10 being the least of my favorites down to #1 being my most favorite album of the year. Hopefully you find something you haven't heard before or you just really dig the list.
My Top 10 Albums of 2017
10. Feel Something – Movements | Release Date: October 19, 2017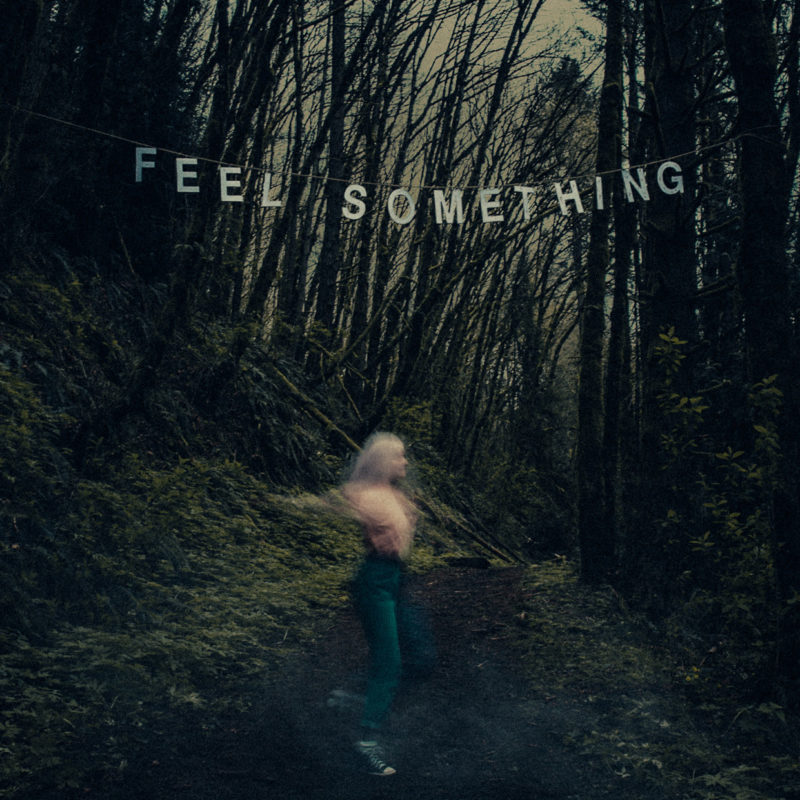 This year, my appreciation for the band Movements grew deeper because of their latest album  'Feel Something'. I highly recommend this band and album if you're into alternative or emo music! I'm a sucker for good lyricism and this album literally punched me in the heart with all the beautiful words. The album title 'Feel Something' perfectly describes this album as whole. I also believe the release date was spot on because fall and winter are when people start feeling a bit more moody. 'Feel Something' carries a plethora of deep emotions.  It's great for anyone that has ever been lost on the path to self exploration.
9. More Life – Drake | Release Date: March 18, 2017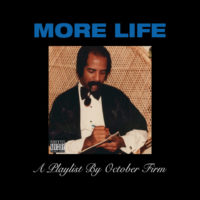 You can hate or love that I added Drake to this list but it is what it is. Drake made a comeback splash with 'More Life' and you can fight me about it.  I'm not going to try to hide that I've been a Drake fan since 2008. No shame in my fan girl game! Drake has gone through some dramatic changes with his music over the years good and bad. One can only imagine how much pressure is on him to maintain his usual #1 spots on charts.  'More Life' hints at Drake's personal struggles and in my opinion, I think that's what made this album a great come back. Not that his success was ever hindered, but his tone in his music changed and it wasn't necessarily for the better. The music felt less personal but with 'More Life', Drake wooed fans back with popular tracks such as Fake Love, Gyalchester, Teenage Fever, and many more. I'll die a Drake fan and you can hate on it all you want!
8. Cigarettes After Sex  | Release Date: August 29, 2017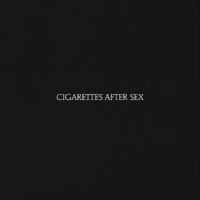 Melancholy, nostalgic, and romantic are words I'd use to describe this self titled album by Cigarettes After Sex. In every song, I hear a lovely memory that's described through song. Whether it's my own memories coming to fruition or the imaginary ones I'm envisioning when listening to this album, this music is certain to make you dreamy. Cigarettes After Sex is unique because not many musicians are creating this type of sound. This is the bands first full length album and it's absolutely incredible in comparison to anything out at the moment! No one is making full length soft and slow albums. It's just not a thing anymore. Cigarettes After Sex is precious and I can't wait to see how they progress because I fell in love with this album quickly.
7. Snow – Angus & Julia Stone | Release Date: September, 15, 2017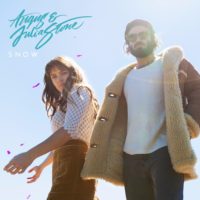 Well. Here's the proof. I like ALL types of music including folk & indie! It's been 3 years since Angus & Julia Stone have made a new album and I'm LIVING for their newest one "Snow".  The wait was worth it! Why is it so good, you ask? If you're into a mighty fine knee pattin' tune and lyrics that draw out the various emotional ups & downs of love.. this record is for you! Musically, it's easy-going and calming. This record is perfect for a smooth ambiance in a coffee shop, while drawing, or when your first waking up. Snow is an album for those who may question themselves and their significant other from time to time just like most of Angus & Julia Stone's albums. I highly recommend you give this album a try as well as any other music they have released. It's some of the best tunes!
6. Heaven Upside Down – Marilyn Manson | Release Date: October 6, 2017
 If you would've told me Marilyn Manson would make my most played albums list in 2017 earlier in life, I probably wouldn't believe you. As I get older, my tastes in music start becoming more refined. I'm starting to look backwards rather than staying present in terms of music. Anyway, I'm able to appreciate creative genius in different forms instead of passing judgements by factors solely in shock value and marketing. To be honest, this year I got back into Manson. I lost touch with his music in early 2000's but his presence came back with a burning vengeance with his latest album Heaven Upside Down.  The album is pretty heavy in terms of rock but also has a diversity of songs within that genre. Mansons not experimenting with a new sound on Heaven Upside Down, he's upholding what he does best. Every song on this new album, one can easily identify who's singing it. Heaven Upside Down is Manson's 10th album. By this time in a musicians career, most artist stray off their original sound on the path of self exploration or keep playing the same hits over and over.  Here we are in 2017, with the same kick ass sound Marilyn Manson created in early 90's. Heaven Upside Down is one of his greatest and I'm happy he's still making music
5. Ctrl – SZA | Release Date: June 9, 2017
SZA has blown the fuck up since 2014! Let's just get right to the point. She was underground but managed to collab with Chance the Rapper & Kendrick Lamar in 2014. From that, three years later her album releases and it sets fire in the music industry. Her voice is serene, full of passion, and this lady has an insane amount of talent. Did I mention she is extremely diverse? I remember finding her music on a random playlist website called 8tracks and was impressed at how different her sound/voice was than anything I had ever heard. Ctrl is her second album and it's quite different from "Z". With her latest album she definitely conveyed more personality and vocal range. Throughout the album you can hear her grandma giving her advice. We don't often experience this perspective from a personal mentor of a female artist in music. I think that hit close to home with majority of women. SZA has become an empowering symbol and leader for women because of what her songs are about. Some of my favorites are "The Weekend", "Broken Clocks", and "Love Galore".
4. Skin & Earth – Lights | Release Date: September 22, 2017
*Sighs* How can I explain my depths of love for this album and artist in a short amount of words? Lights may not be everyone's cup of tea musically, but if your new to her or if you've grown with her over the years this album is a milestone for her! From her electronic synth beats, to her acoustic albums, and amazing song writing this album is unlike anything she's ever released. Not only did she compose Skin & Earth, but she illustrated and wrote a comic series associated with the album's songs. Lights is also an extraordinary symbol for women and has encouraged more girls to get into reading comics.  Skin & Earth is considered pop music, but Lights has always been in her own corner in terms of genres. I can promise you've never heard anything like it. With this album she's experimented with heavier drums, higher vocal pitches, and fans can really see she's challenged herself in a good way. We can tell she's passionate and enjoying the art she's creating just as much as we are enjoying it. Lights will always be one of my favorite musicians and I'm so proud of how far she's come. LISTEN TO THIS ALBUM & READ THE COMICS!
3. Mourn – Corbin | Release Date: September 5, 2017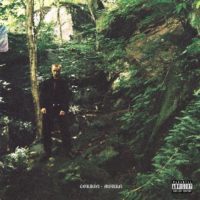 Corbin, formerly known as Spooky Black released Mourn and I was shocked. The music sounds familiar, but there's an obvious growth in his sound and artistry. Corbin is commonly associated with the creative "underground" artists on Soundcloud but in my opinion Corbin has separated himself with his latest album. This album is hard to pin down to a genre because it includes screaming, electronic synth beats, and a little touch of r&b. Corbin's music has always held a dark and gloomy presence but this album pushes that to a deeper level. For example, one of his songs titled "Revenge" is about seeking revenge on a rapist by murdering him. Sensitive topic but a really emotional and great song. Along with the song, "Ice Boy" he often screams through this song and the song will resonate with you because of the emotion but you can also dance to it. Word on the street is that Corbin worked on Mourn with Doc McKinney. Doc McKinney played an influential contributor of The Weeknd's House of Balloons album. (One of The Weekend's best albums!) Corbin seemed to have been in good hands and this record proves it. Mourn will send you in all your feels, so prepare to be a sad girl/boy but also boogie.
2. Reaper – Nothing, Nowhere | Release Date: October 19, 2017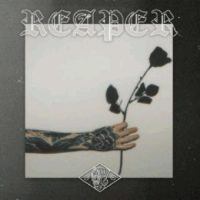 There's a special place in my heart for Nothing, Nowhere. His sound combines emo with r&b/hiphop. Think of a modern Linkin Park remixed with r&b. One of my friends mentioned it sounded like an emo Post Malone, but I think that's far off. Sounds weird, but don't knock it until you hear this album. This album is so emo 2017 and filled with angst! From lyrics to "I hope you choke in your sleep when you're dreaming of me" to "I dug my own grave, let me fucking be" is right up my fuckin alley. I would never associate Nothing, Nowhere on a scale of a Soundcloud rapper because this music is extremely different. It's a new genre. The emo community is eating this sound up and adapting quickly. I've listened to Nothing, Nowhere's album Reaper, on repeat for weeks on end because of how much I relate to it. Musically my favorite song is "REM" and lyrically "Black Heart".
1. Science Fiction – Brand New | Release Date: August 19, 2017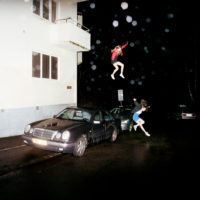 My favorite band of all time no matter how old I get released their last album EVER during my birthday month this year. Brand New hadn't released a full length album since 2009 and I felt like I died hearing the news. My heart, my soul, my being and everything changed when this album was released and I heard Science Fiction was the last chapter for them. The release was bittersweet. Of course, I saw the band live for the last time a few weeks after the album was released. I know everything dies or comes to an end, but its deeply saddening because its my #1 favorite band. However, this album encompasses everything Brand New has ever been and I'm grateful that I got to experience their live set multiple times. Their live performances are always better than the the recorded album, but both insanely good. There are references from the past in the lyrics as well as words of closure in Science Fiction. This band has touched the lives of so many different people throughout the years and their music will live on forever. Science Fiction may not resonate with new comers, I'm not sure how people take to Brand New in 2017. However, this band and album will be carried in my heart forever.
Honorable Mentions
Lust For Life – Lana Del Rey

You're Not You Anymore – Counterparts

Damn – Kendrick Lamar
Sworn In – All Smiles
NAV – Nav