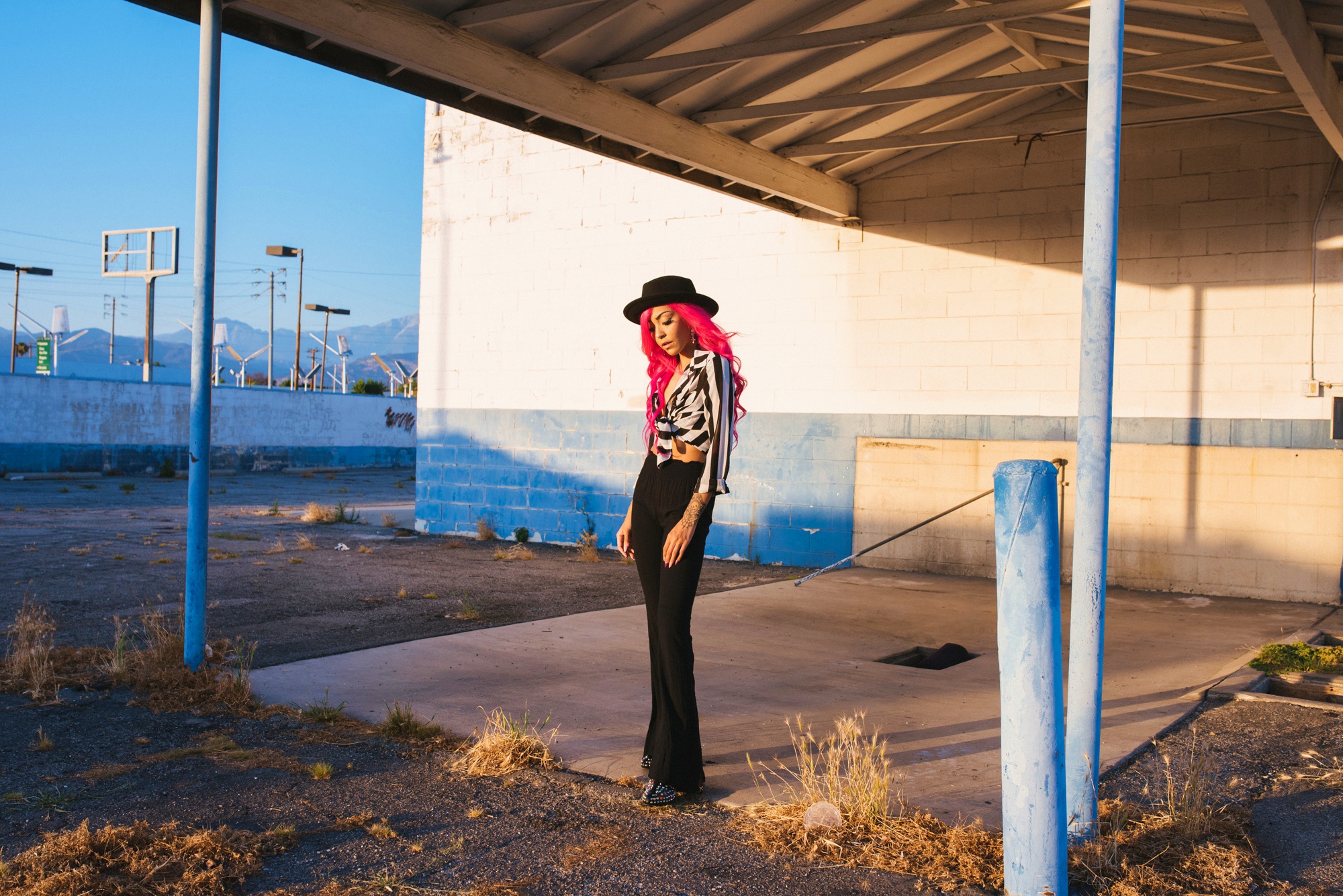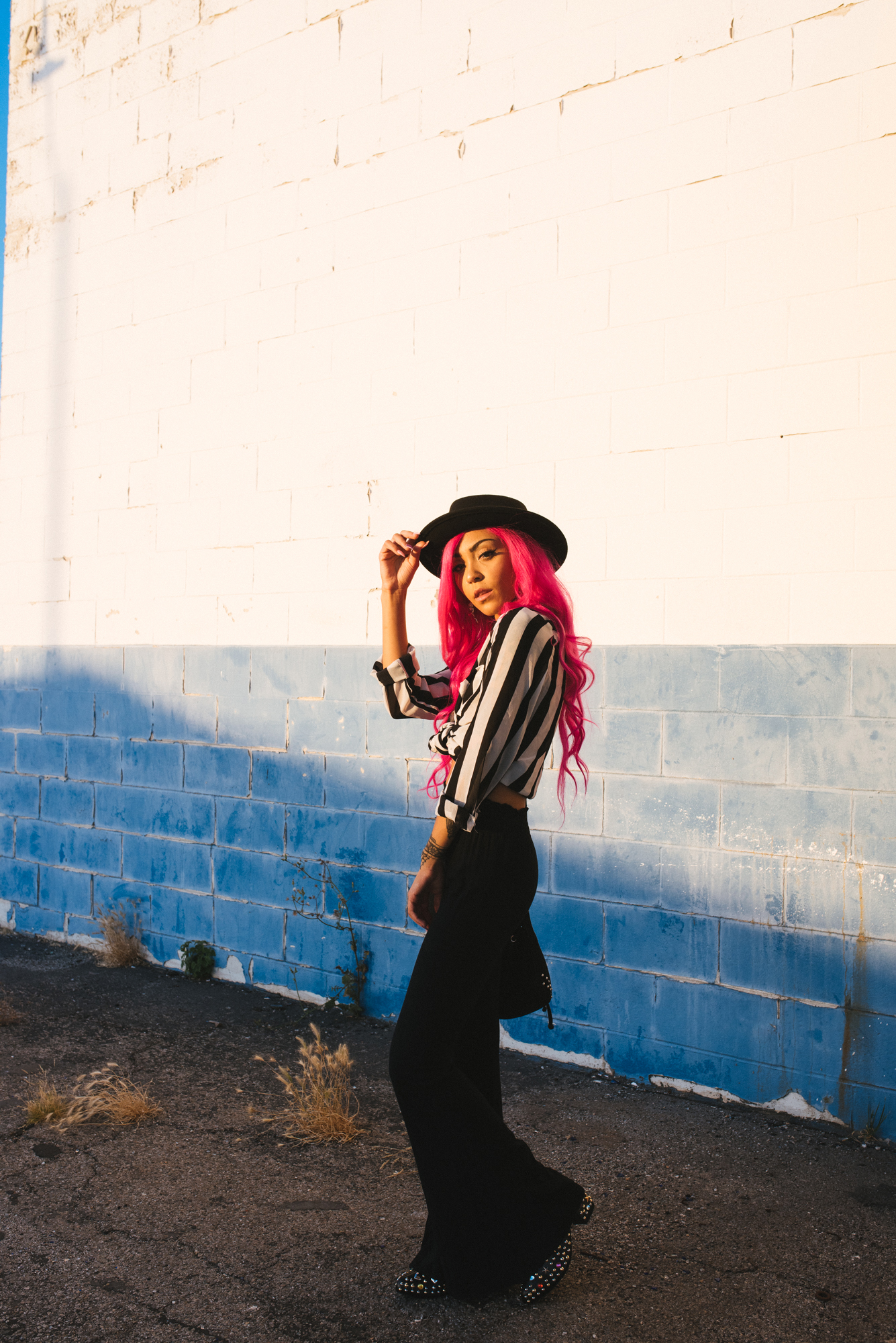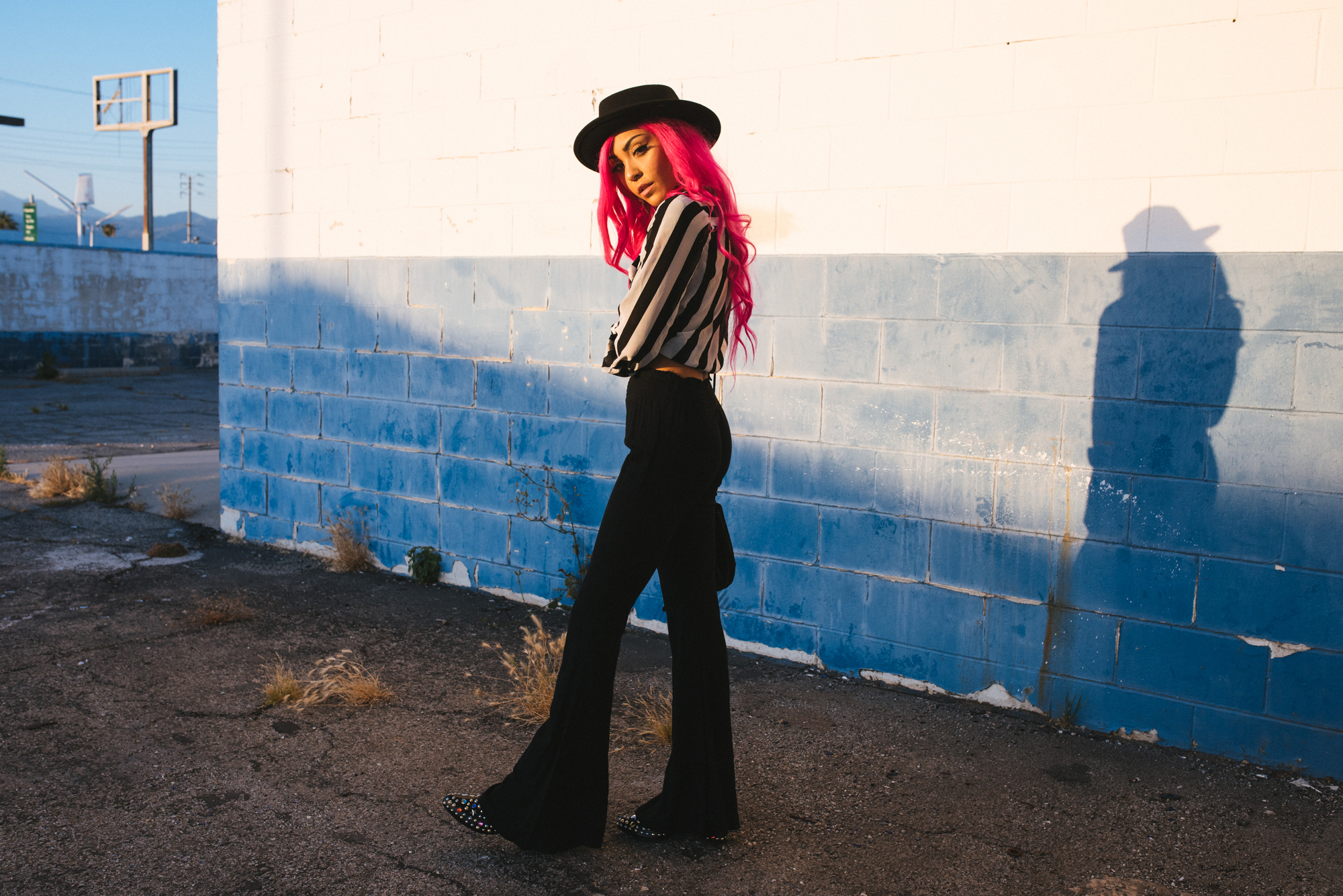 Top – I have no idea, maybe Gadzooks? It's super old!
Bottoms – Wild Fox
Boots – Current Mood Dark Star Gem Boots
Hat – I don't remember!
Music & Style
Music has one of the biggest influences on my wardrobe because of how passionate I am about it. There's always something left to be discovered with music. That discovery allows me to get creative and bring the influence outwardly through my clothing. With this look, there's so many different textures and elements going on it may be hard to pin point what type of music inspired it.. it's kinda wild! Rainbow rhinestone boots paired with black bell bottoms and a striped collared shirt, I'm feelin something maybe from  the 70's rock era with a modern take.
*Fleetwood Mac plays softly in the background*
Feeling' Good
I used to be so afraid of wearing clothing that was out of style or seen as uncool in my early teens. For example, wearing bell bottoms in early 2000's versus a low rise boot cut jean was considerably not in style. I wish someone would have told me "To hell with what other people think is in style, wear it because it you associate with it. Wear it because you want to". Clothing/Style should be something that always makes you feel good and not pressured to fit in. Whether that's a t shirt or a Vera Wang dress, its the person that's wearing it that makes it great. Not the clothing! Clothing doesn't define us as people. Sure, we can associate ourselves as apart of a sub culture, but that doesn't make up one's entire personality or being. So, you can catch me in a rock influenced outfit one day and the next day I may be wearing something extremely kawaii. What can ya categorize me as then? Ya can't! Wear what makes you feel good my dudes. That's all there is it to it.
xoxo,
Raven
SaveSave
SaveSave
SaveSave
SaveSave
SaveSave
SaveSave
SaveSave