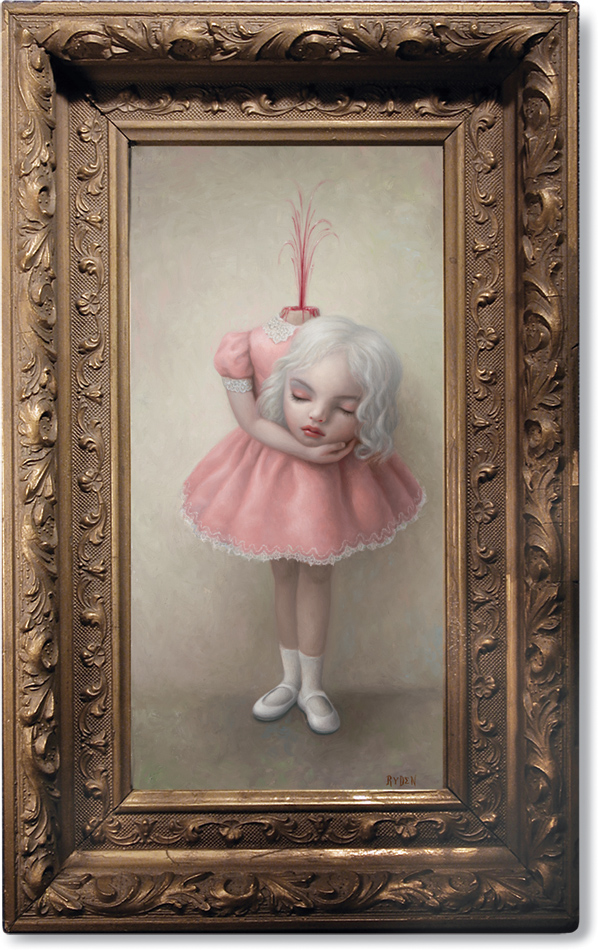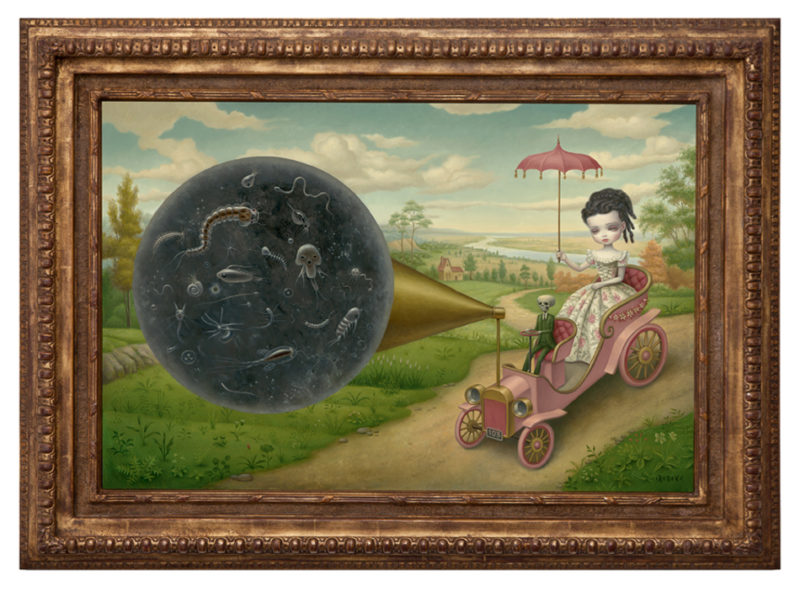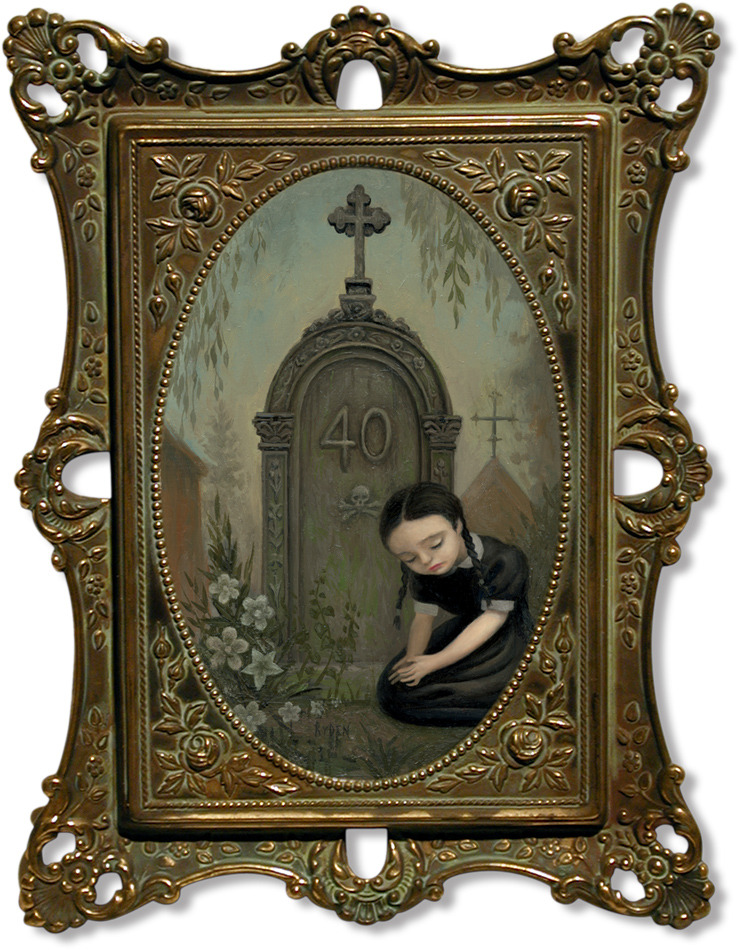 "Art is not always meant to be seen..
Sometimes its more about it being found
and what the keeper makes of it. "
– Unknown
Finder's Keepers
For some reason, in various forms of art my eyes tend to take the most admiration for pieces that express something paradoxical or creations related to the occult. Weird things are usually the most intriguing. Mark Ryden is an American artist whom I originally came across through tumblr.com. Fans from all over the world whom had visited his galleries posted images of his work on display to Tumblr. Tumblr is considered to be a micro-blogging and social networking website. Furthermore, Tumblr has always been a website that users can share an abundance of art with one another but credit is not always given to the original creator.  It was shocking to see Mark Ryden's name attached with …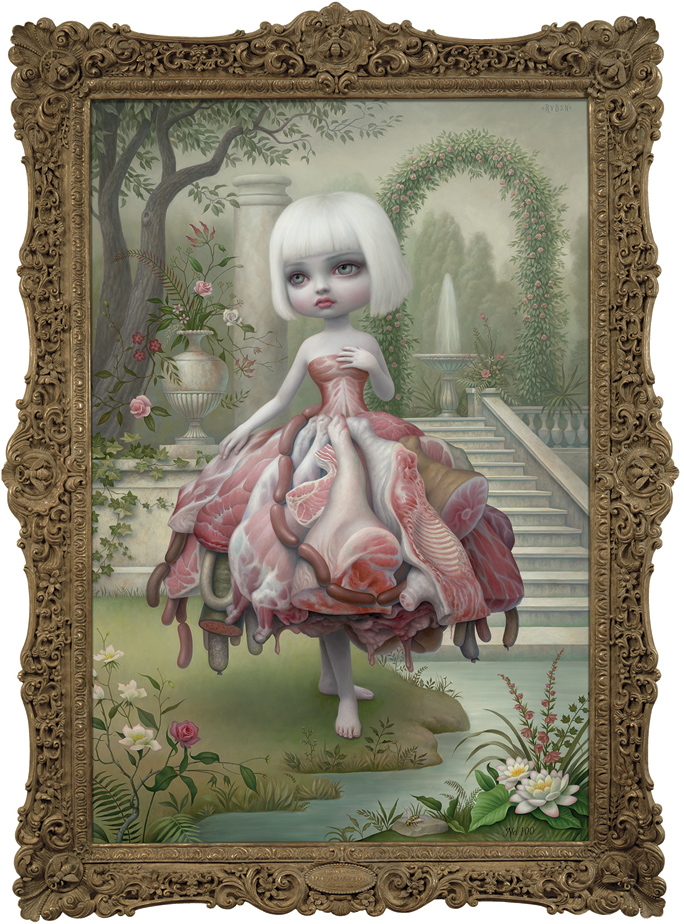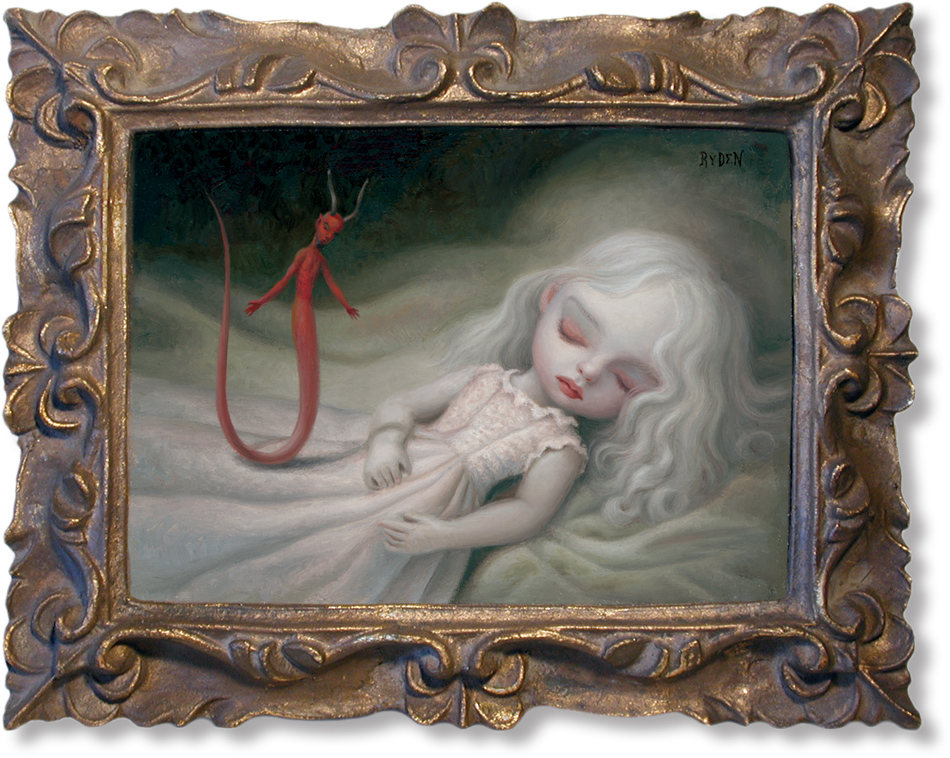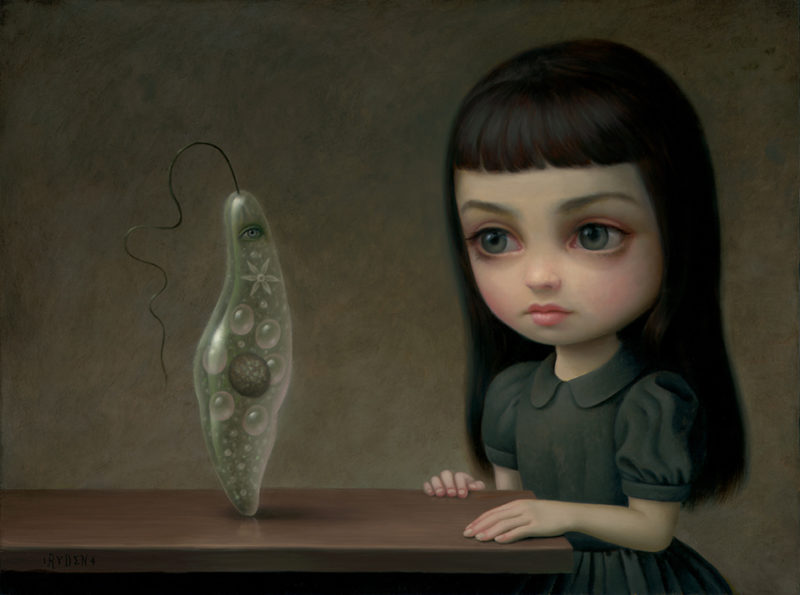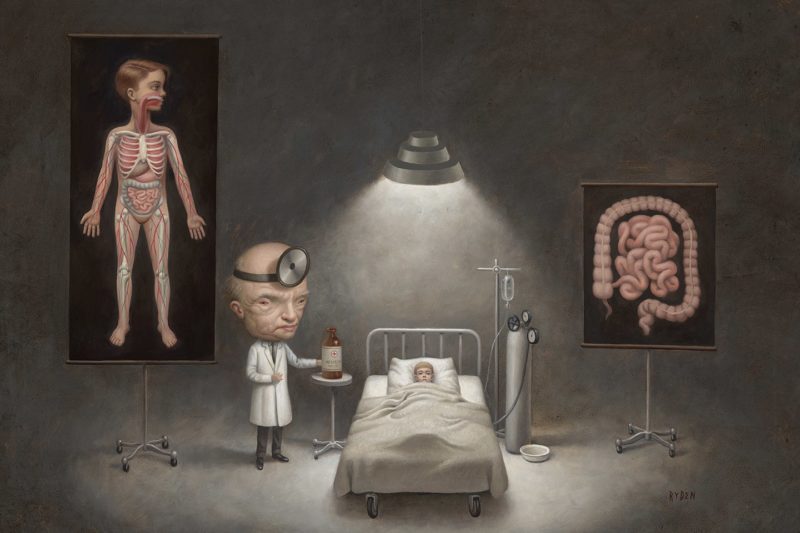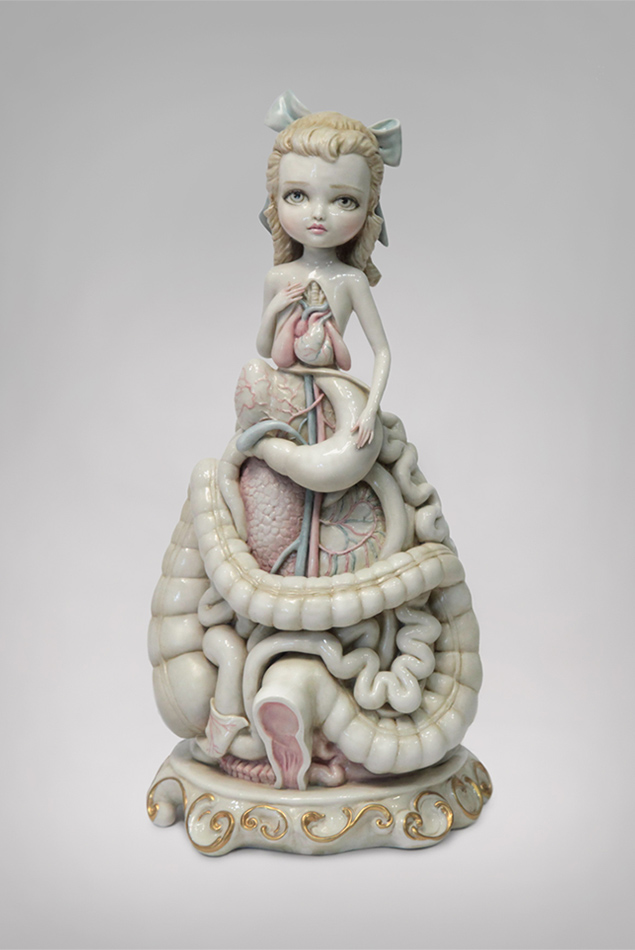 ..the images I had first seen in 2014.
Art Style
One of the first details that attracted me to Ryden's work was how he put his paintings on display. Very easily, I am suckered into anything Victorian or antique looking. His paintings were exhibited in wood carved frames that I'm assuming were painted gold. The style of his display seemed extravagant and lavish with a touch of renaissance. Never had I seen something so extremely odd-looking inside of an elegant frame. Whenever the human eye sees such an antiquity of a frame, it's normally partnered with something familiar inside but this was not the case upon first seeing his work. To get more familiarized, Mark Ryden's style of art can be described as Lowbrow or pop surrealism for a better terminolgy. The word lowbrow is defined as not highly intellectual or cultured. I find the underground movement name to be disappointing and unfitting because it wasn't easily accepted by traditional artists in the late 70's. It's not considered fine art as it is self-taught. Lowbrow art has influences from hot-rod cultures, tattoo artistry, punk music, and underground comix. All of those impacts were the birth of a new style. Whenever the creators of what is considered fine art were doing things new, they were labeled inventors. Whereas, Lowbrow art is easily not acknowledged as invention.
Nonetheless, Mark Ryden's work is absolutely phenomenal in my eyes. His paintings feature spooky depictions of differently aged people in abnormal settings. His collections are often themed and inspired by his random flea market purchases, macabre, interest in the supernatural, and more!
Galleries & Shows
Over the years, Ryden's work has physically evolved and literally come to life. He has made his paintings three-dimensional by creating sculptures of his characters for art galleries and has also collaborated with the American Ballet Theatre. Ryden worked with the theatre to produce a ballet that displays his work through dance and set design.
Art Lust
It would be dreamy to have anything in my home created by Mark Ryden. Maybe one day.. until then I'll admire from a distance and possibly catch an exhibit.
Sincerely,
Raven