This Is How You Lose Her – Junot Diaz – Book Review
This book was recommended and gifted to me by a dear friend. Normally, when someone recommends a book I am apprehensive only because its rare that I find someone who likes the same books as me. Also, I recently just got back into reading so my tastes and opinions probably have changed since I was an avid reader. Upon receiving the book, I was surprised to find out that it was about love. Love is definitely one of my top interests for books and this didn't seem like a very challenging read. So, I gave it a shot and…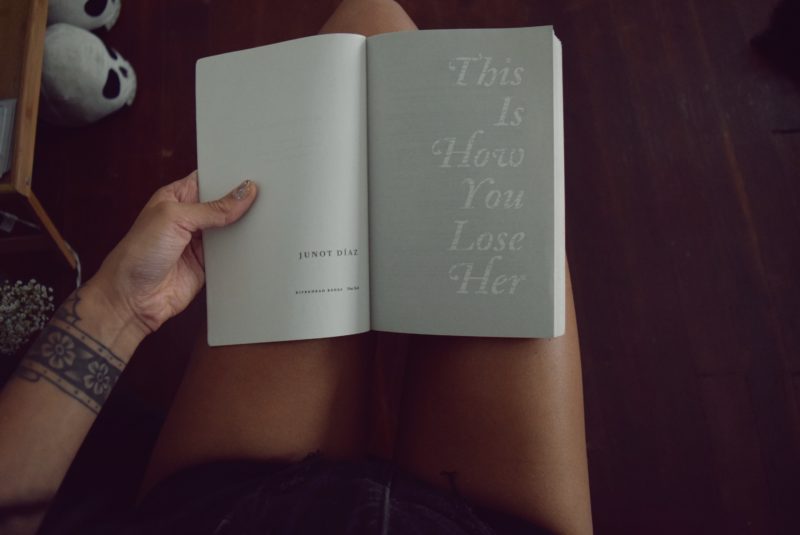 …if I had to give 'This Is How You Lose Her' a rating on a scale from 1 out of 10, with 10 being the best, this book would probably be rated around a 6. It's hard for me to be critical of someone else's work sometimes because I know how much time, effort, and passion they put into creating it. However, all art is subjective and how we perceive things is entirely different from one another. At the end of the day, we are all entitled to have an opinion. Whether you listen to it or agree with it is also up to you.
My friend who recommended the book absolutely loved it. This book wasn't something I personally wanted to keep reading and was excited about reading it. Honestly, the only reason I kept going was to understand why my friend loved it. Personally, I don't like the way that it was written. If there are no lines in a book that I dog ear the page or mark it in my notes on my phone, it means that I didn't find anything interesting that particularly stuck out to me in someone's writing. This was one of the books that I didn't save any quotes. I feel as if my friend liked the book because he could relate to the character's perspective on women and love more than I could. However, being a woman and reading this book from a mans perspective was sort of challenging to get through.
I will say, I did not expect the book to end the way that it did. The ending of the book seemed to be the most interesting aspect and was also probably the best written part. The ending seemed to have the most passion and depth of writing in the book. Maybe that was the author's point because throughout the entire book it's a back story basically from memory and the ending is present. Personally, I found it boring and don't recommend it, but if you're a man and in need of 'man things' and would like a quick read this might be for you.