Things You'll Need
3 lb bag of whole carrots
2 green apples
This morning I was craving juice and decided to work with what I had in the fridge. Luckily, it was a bag of carrots and a few apples! Adding apple to any juice recipe makes it sweeter and more detoxifying. If you're new to juicing this is a great combo for you to try because of how simple AND tasty it is!
Step 1: Prepare vegetables & fruits for juicer.
Wash and cut them to fit adequately to fit in your juicer.
Step 2: Add vegetables and fruits to juicer.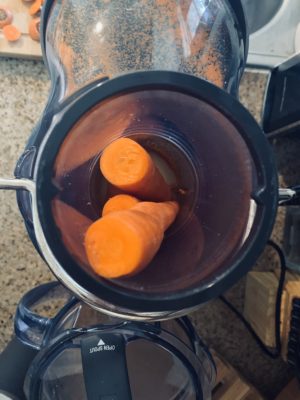 Step 3: After tossing in all your ingredients, mix the juice with a spoon in the pitcher to even out the taste.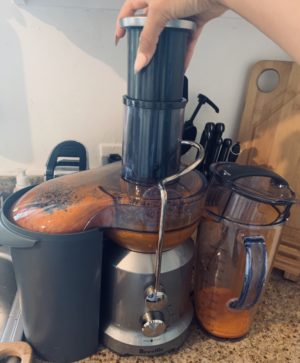 Step 4: Pour in your favorite skeleton glass & Enjoy!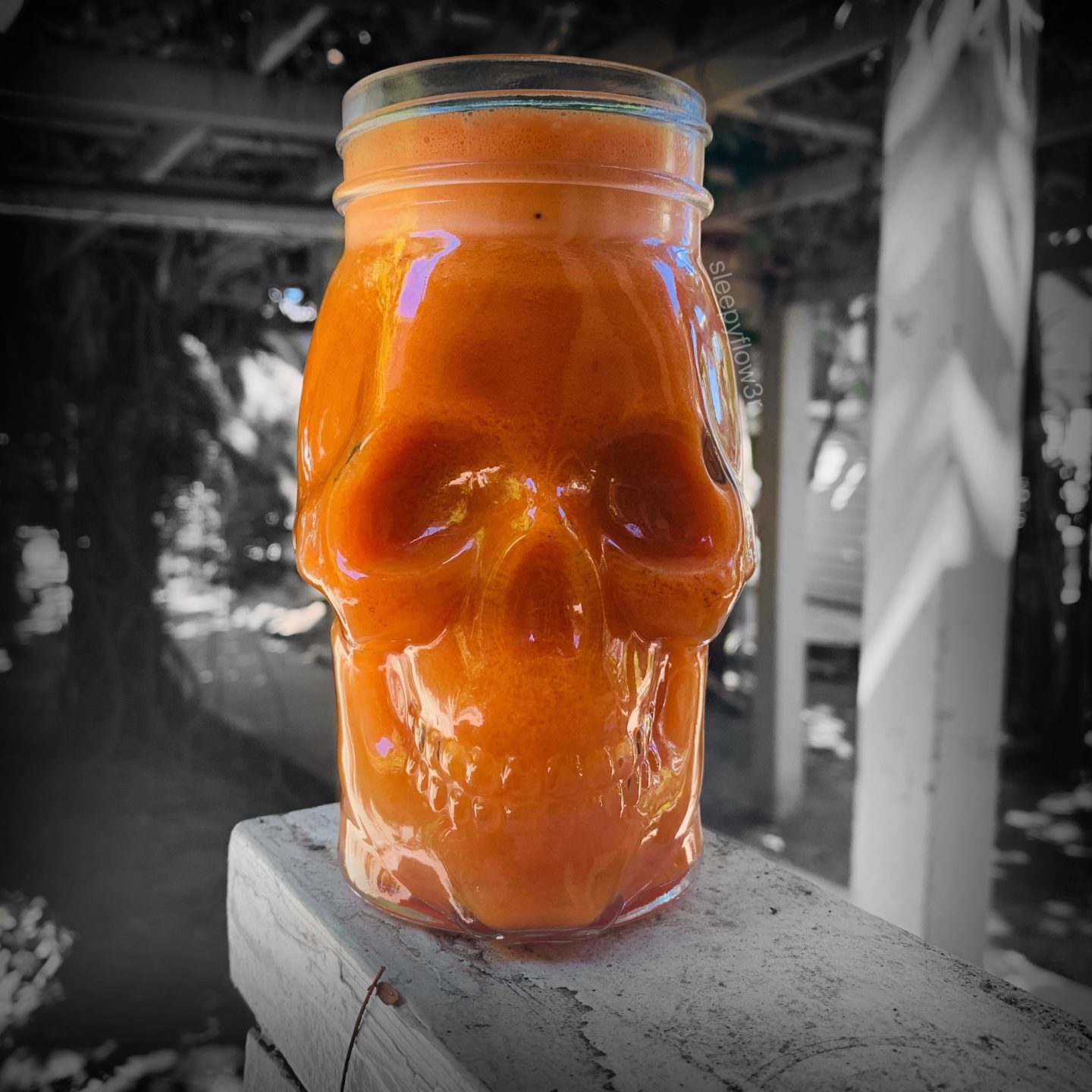 Juicing is always a good idea but if you have kids this is a great way to trick them into drinking their fruits and veggies. It taste sweet depending on the recipe you use, looks halloween cool, and packs a nutritious punch! As far as recommendations on juicers goes, mine has been upholding well although it's not the greatest one on the market. I recommend investing in one because they seriously are a great contribution to your overall health. This is the juicer I currently am using. It's not the best but its also not the worst! You can also find a skeleton glass cup similar to mine through amazon but I originally purchased through Michael's around Halloween season!
This recipe made 1 skeleton glass of juice with a little extra left over for taste testing. :p
with love & light,
Raven