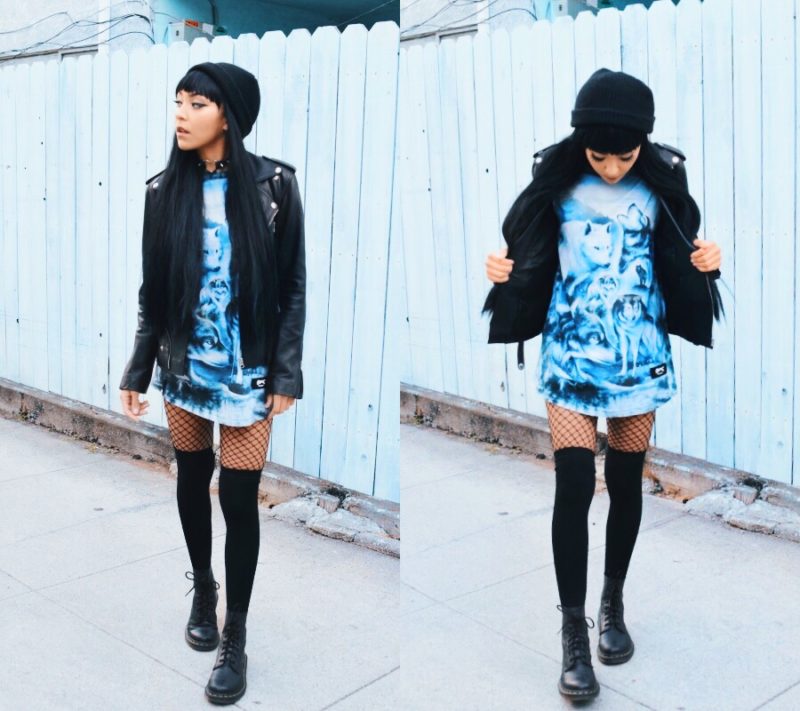 T-Shirt – Drop Dead Direwolves T-Shirt
Shorts – Black High Waist Denim Shorts
Fish Nets – Leg Avenue Women's Industrial Net Pantyhose
Shoes –  Dr Martens Pascal Virginia Black Boots
Beanie – Black Ribbed Knit Beanie
Choker – Black Leather Spiked Heart Choker 
Wow. Hi guys! It's been almost a month since I've posted and I'm shocked! Maybe it's just me that feels this way, but during this time of year, time starts to easily escape me and I get behind on projects often.  Forgive me for the lack of posts, but I'll be more active during December! It's absolutely insane to me the year is almost over. The year of 2017 has been very transformational and I can't wait to see what 2018 brings. Speaking of transformation, with fall slowly creeping into winter, sweater weather is amongst us and I'm a little excited.. Well, kind of. Los Angeles doesn't get that cold, but it does get a little chilly during "winter".
Drop Dead collaborated with Game of Thrones for an exclusive winter collection and I immediately had to purchase.  I basically live in graphic t-shirts and couldn't resist getting one with cute DIREWOLVES!! Sometimes I wear t-shirts as dresses but there's always..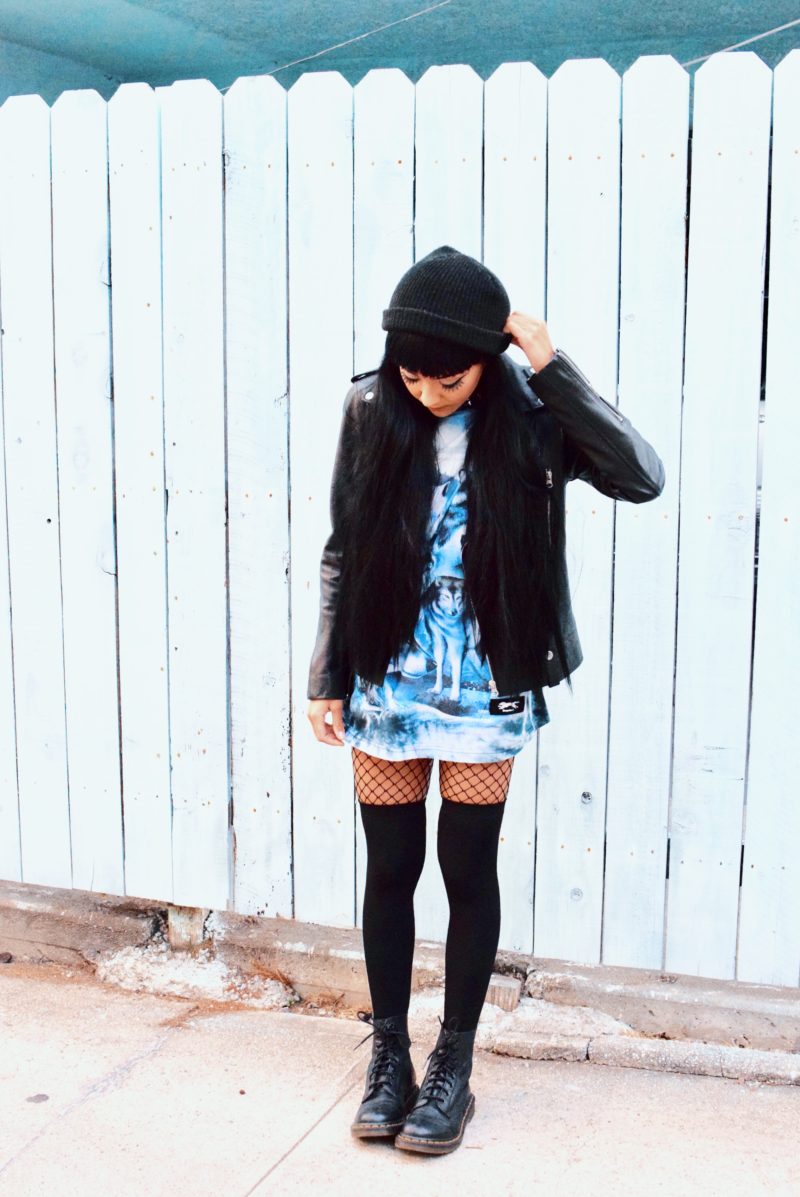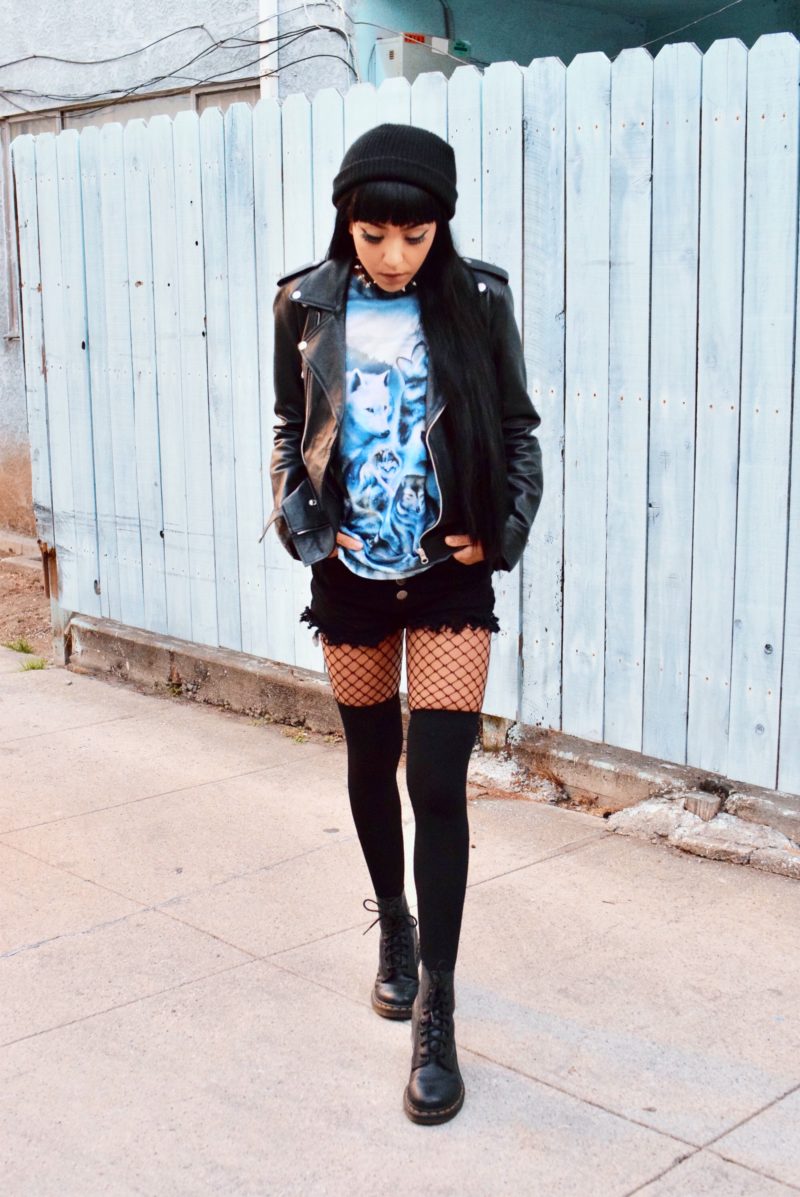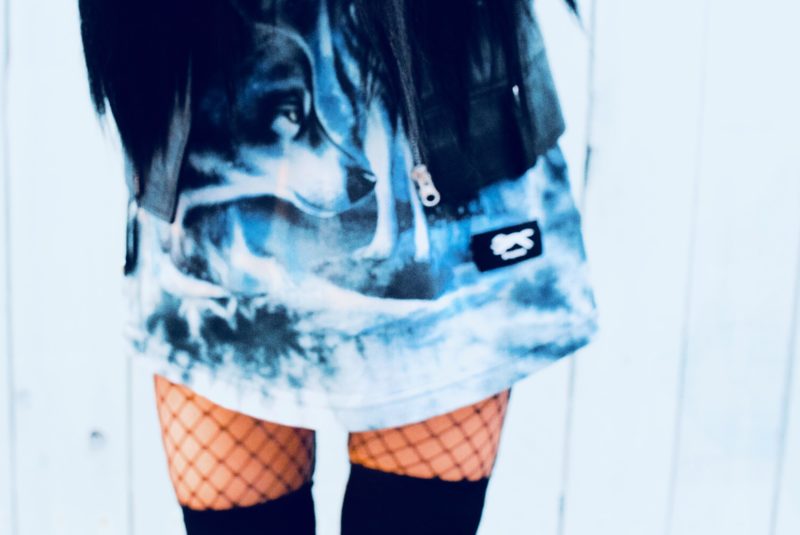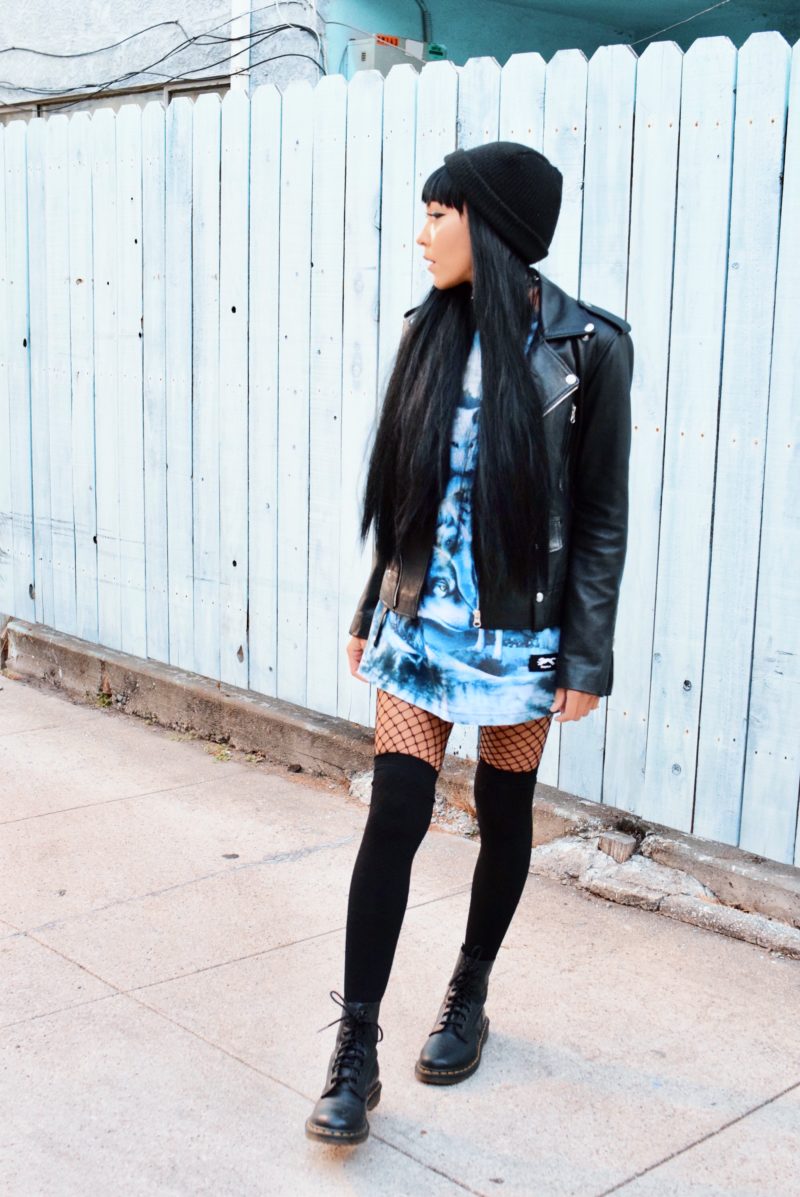 shorts hiding underneath. This shirt is an adult small and I'm happy it was actually long enough to go past my shorts. The length is nice because it can be tucked in or worn as a shirt dress for a variety of different looks.  Also, just a little reminder there aren't any rules in fashion or personal style you have to follow. If someone doesn't like what you're wearing, sucks to be them! Be unapologetic in your personal style and never be afraid to express yourself. This Direwolves shirt definitely gives off winter vibes and you'll probably see me wear it more than once this season! Maybe the next time I wear it, I'll show you how I style graphic t-shirts throughout the winter in LA. Hope y'all had a good Thanksgiving!
Until next time,
Raven