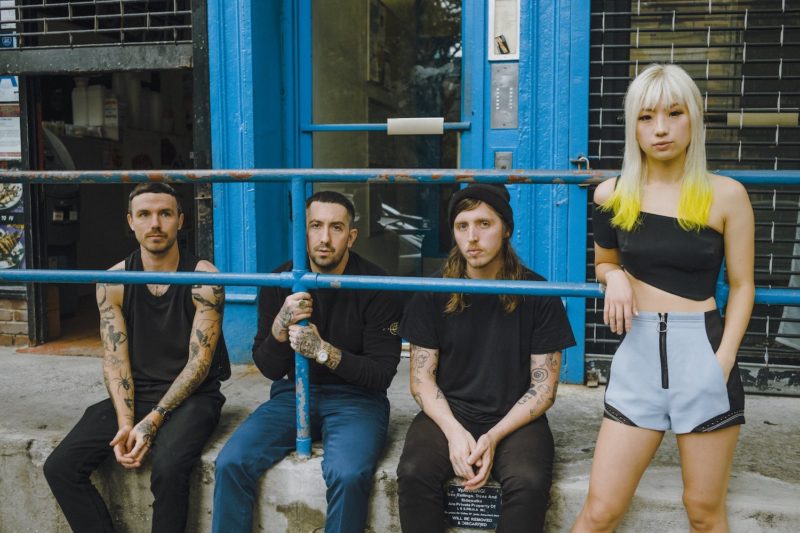 Death of Lovers
As my music interests have been constantly evolving, I came across the band Death of Lovers a few months back. My discovery was shortly after their latest album,  "The Acrobat" was released in November 2017. I was stoked to find another really good 80's post punk alternative band! The funny thing about discovering them was a friend from Texas previously introduced me to another band called 'Nothing' before I moved to California. Little did I know, Death of Lovers and Nothing are the same band! The two bands sound completely different but yet are both so good!
Death of Lovers sound is modern but has hints of 80's synth-wave sound bits and dark undertones that are comparable to bands like The Cure, Joy Division, and more. I wasn't able to recognize any similarities in their music that could possibly link Nothing and Death of Lovers together. My mind was officially blown upon learning that. However, both bands are incredibly good and if you've never heard of them give them a listen!
Death of Lovers has only announced 3 shows for 2018. Luckily, I had the opportunity of seeing Death of Lovers in Los Angeles at The Echoplex this past Sunday. I won't give away their set list. However, I can hint they played some of my favorites such as "The Lowly People" from The Acrobat and "Buried Under a World of Roses" from their first EP!
Death of Lovers – "Perfect History"
Sharing is Caring
Being a new blogger, I've begun to experiment more often with my creativity in sharing my interests. Recording an amazing band on my iPhone and editing it was not in my plan during the show. Normally, I don't like to take my phone out or have a camera present while listening to a band perform.
Despite my own ideologies, I realized this moment needed to be shared and preserved because of how rare the performance was. I began to think about how many people that won't get to experience the same feeling. Ya know, the feeling of seeing a band you really like for the first time and that band rarely tours. That feeling. Living in Los Angeles gives me opportunity to see bands like Death of Lovers and many others that don't tour often. Good music should always be shared and I think that's one of my purposes. Anyway, I hope you enjoy the live performance. Give Death of Lovers & Nothing a listen on YouTube, Spotify, and their website!