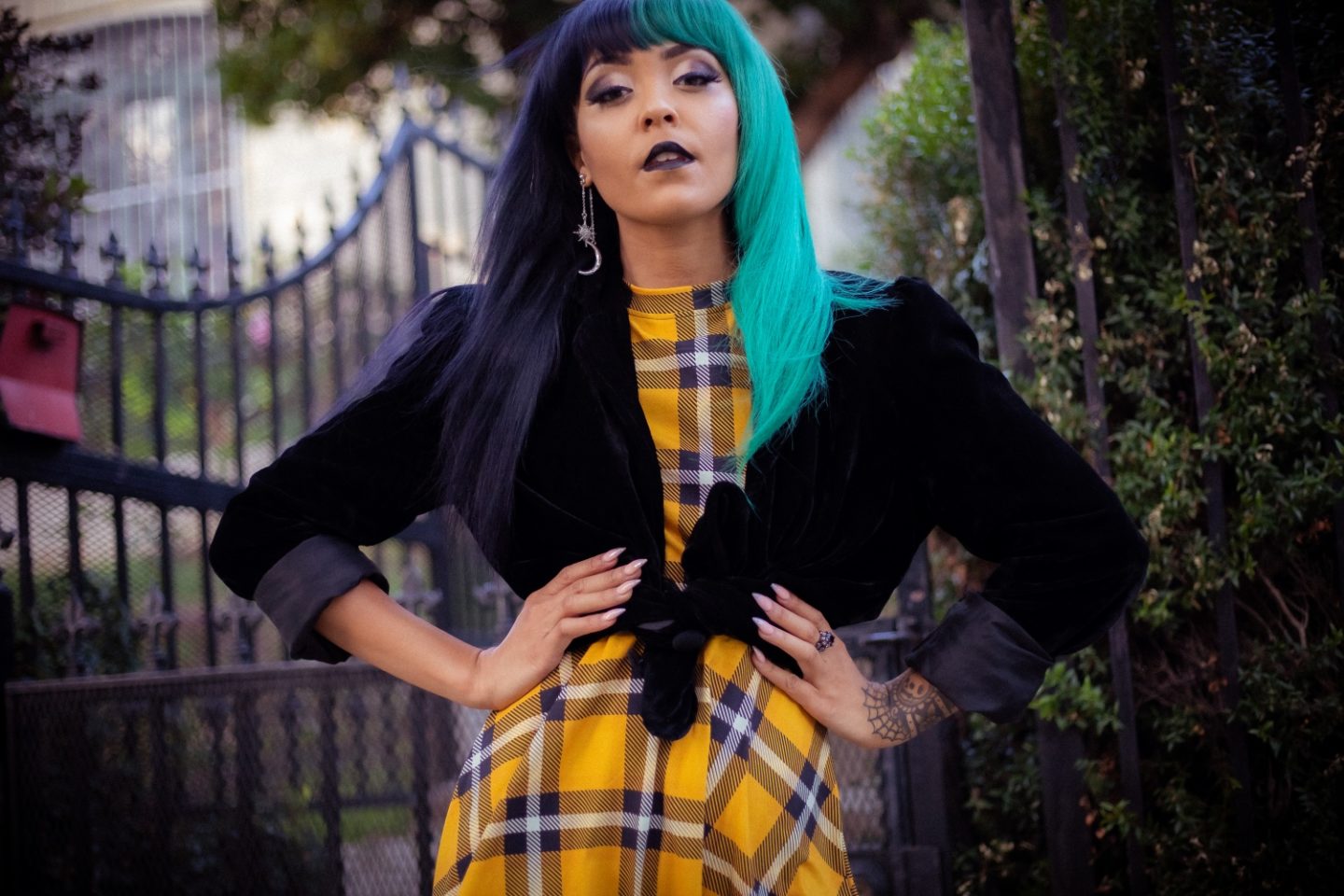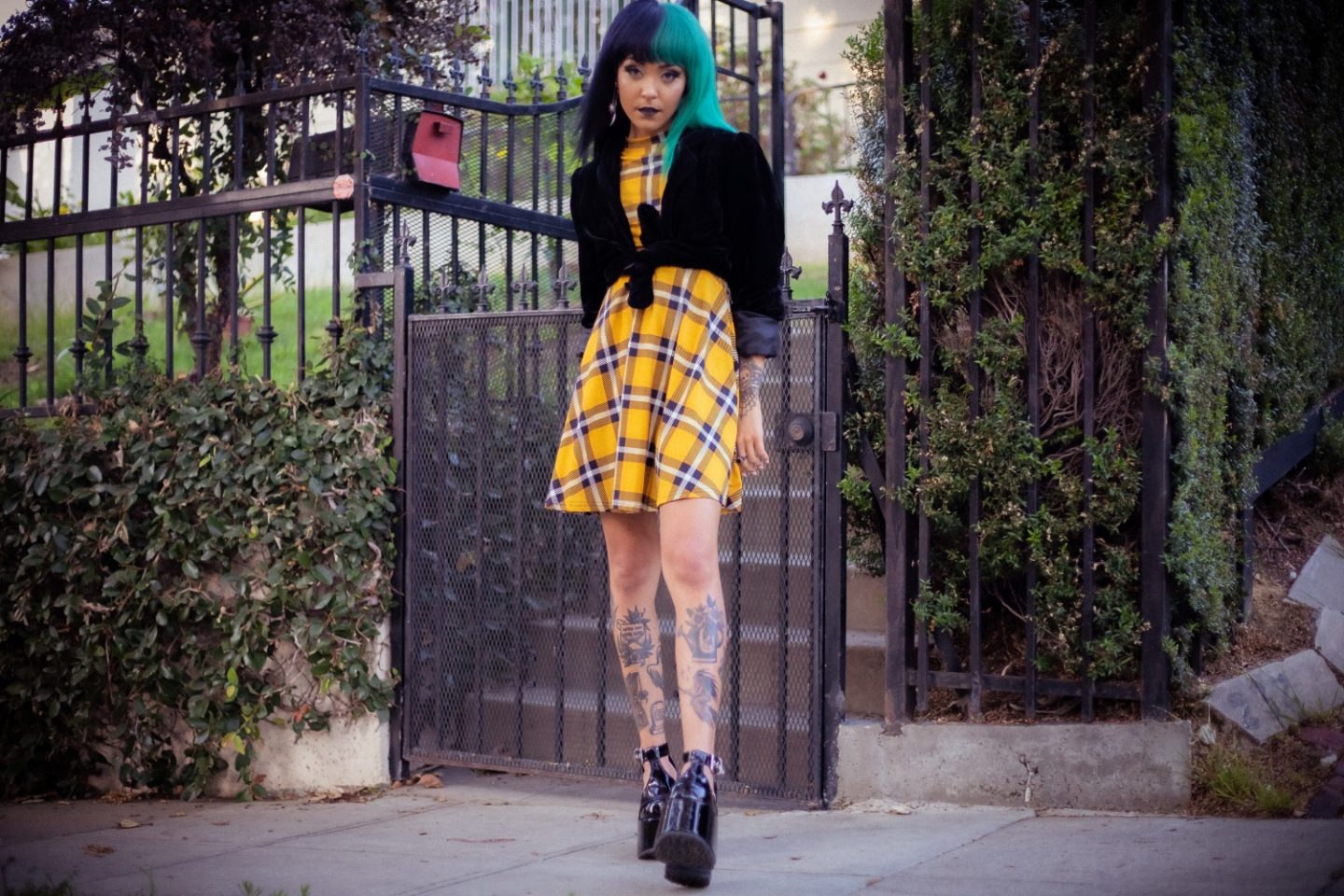 Photography by: Tyler Hagen
Dress – Jawbreaker Reality Check Skater Dress
Jacket – Thrifted
Shoes – Demonia Camel 103 Sandels
How to Style Color with Black
Well, well, well.. Hello again. I'm finally making a return to my blog. It's been quite awhile since I've updated with a styled lewk! Happy to be sharing something new with you. Working with photographers to shoot outfits I've created is something I throughly enjoy! It's something I will always make time for because I'm that passionate about it. Big shoutout to Jawbreaker for allowing me to collaborate with them too. Jawbreaker Clothing has some pretty eclectic alternative pieces and I adore their brand. Whenever I was figuring out what I'd like to style, I surprisingly enough was attracted to most of their boldly colored & printed items. This can be an issue if you feel most comfortable in black. However I'm a firm believer if I like something, I will make it work. 😉
On the plus side, almost every color is complimentary to black. It's all about how you put things together when it comes to creating an outfit. If you look closely at the Jawbreaker Reality Check Skater Dress , the tartan is actually blue and not black! The black velvet jacket and shoes match so accordingly, the blue tartan and yellow dress seem to flow consistently with the entire outfit. There isn't a clash of colors or patterns although they are brights and darks together. Also as a side note, having split dye teal hair can make things challenging too when it comes to styling boldly colored outfits. Personally though, I think the black side of my hair can calm the boldness of the teal when styling.
The Goth From Clueless – Outfit Inspo
Just imagine if the movie Clueless was redone and made from outfit aesthetics from this time era. Can you see this being an outfit picked for it? I definitely can! Especially if it was about alternative girls and their e-drama. This is a classic school girl look with an eclectic pop of flava! As always, I dare you to be different my flow3rs.
Love & Light,
Raven