Who is Choir Boy?
Choir Boy is a unique indie synth-pop music group that resides in Utah. To be quite honest, I'd never heard of the group before I knew of them touring with Death of Lovers. Once the tour was announced, I immediately had to give Choir Boy a listen and you definitely should too! After hearing a few songs, it was easy to understand why the band's name is Choir Boy. Adam Klopp the lead singer and creator has an angelic voice that is implemented throughout his music in an uncommon way in this day and era. Choir Boy's sound is something we could've possibly heard in the 80's but here it is beautifully flourishing in 2018.
Choir Boy's first album 'Passive with Desire' was released in 2016 and features songs that exude a nostalgic presence. His music is soft with contrasts of heartbreak and mental health issues in the lyrics. Giving Choir Boy a quick listen captivated my soul and I was even more excited to attend the Death of Lover show. Here is a clip I recorded while at the show on January 21, 2018.
"Sunday Light" – Choir Boy
Live Performance at The Echoplex
Seeing Choir Boy perform live for the first time sounded as if I was listening to his pre-recorded album. Not only is his music amazing, but the bands talent is even better live! One of my favorite aspects of music is being able to listen to it in different mediums. For example, listening to an album through headphones, car speakers, record player, or hearing it live. My favorite medium is hearing music performed live and Choir Boy's performance was phenomenal. Looking over the video I recorded of this performance, I was inspired to make something out of it. Hopefully Choir Boy doesn't mind the visual edits.. Lol!
If you have never heard of this band, give them a listen on Spotify and check out their Youtube channel!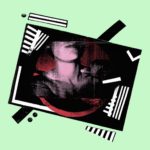 SaveSave